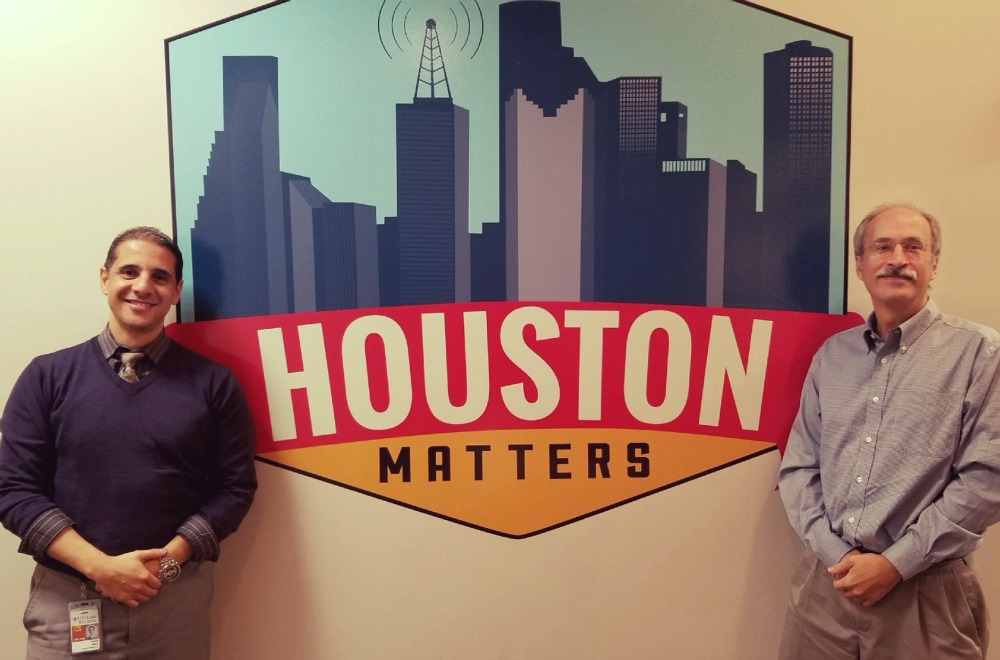 (Above: Two Houston researchers studying antibiotic resistance: (L-R) Dr. Cesar Arias of UTHealth, and Dr. Yousif Shamoo from Rice University. Photo: Houston Matters)
How do we prepare for a "post-antibiotic world" – one in which common bacterial infections have become antibiotic-resistant? Some folks right here in Houston are already working on it.
We talk with Dr. Cesar Arias, professor of medicine, microbiology and molecular genetics at UTHealth, and Dr. Yousif Shamoo, vice provost of research and professor of biochemistry and cell biology at Rice University.