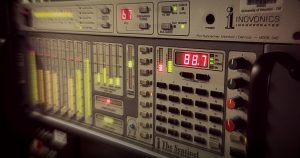 Texas health care providers will have to cremate or bury the remains of aborted fetuses under a new rule taking effect December 19th.Those opposed to abortions see the rule change as a way to offer dignity and respect to the unborn, while abortion rights supporters see it as medically unnecessary, and designed to shame women who seek abortions.
Current rules treat abortion remains like other human tissue, which can be disposed of in a sanitary landfill. On this edition of Houston Matters, we talk about the legality of the new fetal remains rule and why a judge blocked a similar law in Indiana back in June with Alexa Ura, reporter for The Texas Tribune.
Also this hour…
The Costly Risks of Short-Term Rentals
Earlier this month, a San Antonio court of appeals ruled in favor of a homeowners association that sued a homeowner who had rented his home out on several short-term leases after advertising online even though his deed prohibited anything but residential use of the home. This victory calls into question the legality of all Texas short-term rentals when the leasing takes place in a deed-restricted residential community.
This could mean people in Houston hoping to rent out their homes through a service like Airbnb or on their own for the Super Bowl could face injunctions from courts if requested by homeowner associations, condo associations, or even neighbors who go to court.
We talk with Mia Lorick and Frank Carroll from the law firm of Roberts Markel Weinberg Butler Hailey, PC.
Answers to Your Gardening Questions
From time to time, Houston Matters offers you the chance to ask questions of area experts on a wide range of topics, from health to personal finance to pet care and beyond. Today we welcome your gardening questions for Linda Gay, horticulturist at The Arbor Gate Nursery in Tomball.
The Latest in Houston Sports
The Rockets were successful on the road this past weekend. The Texans' road dilemma continues, and the Astros made some big off-season moves last week. We discuss these and other developments in Houston sports with Jeff Balke, who writes for the Houston Press and Houstonia Magazine.
We also offer a free daily, downloadable podcast here, on iTunes, Stitcher and various other podcasting apps.