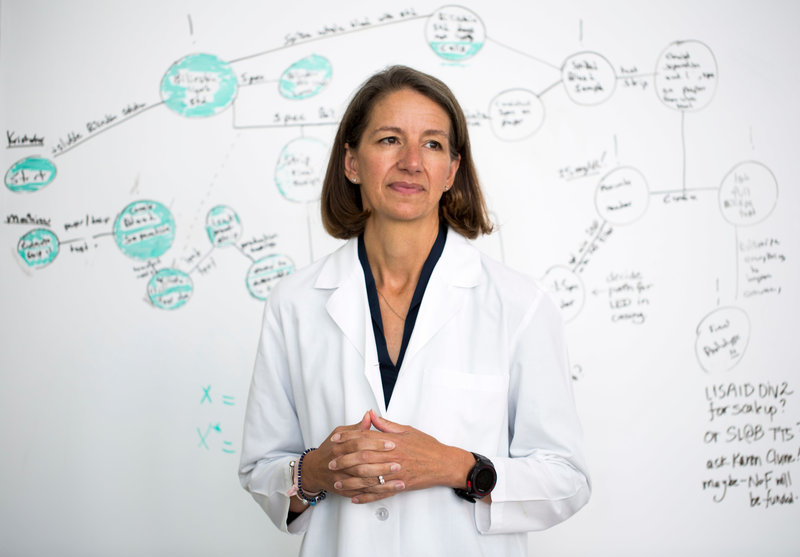 In September (2016), Houston gained its third resident genius. That is Dr. Rebecca Richards-Kortum, a bioengineering professor at Rice University who was awarded the MacArthur Fellowship, commonly known as the "genius grant."
Richards' work looks simple to the naked eye. Her program Beyond Traditional Borders, which she co-founded, and 360º Institute for Global Health at Rice, partners with several of the top hospitals here and around the world to identify and produce technology that will reach unmet health needs globally.
When Richards-Kortum got the call from the MacArthur Foundation, she initially thought it was a telemarketing call.
Houston Public Media's Edel Howlin sat down with her to learn just what the title of genius actually means but began by asking about the impact of Richards-Kortum's trip to Malawi years ago — the source of the ideas that led to her winning the grant.
(Above: Dr. Rebecca Richards-Kortum of Rice University. Image Courtesy: MacArthur Foundation.)
MORE: 'Genius Grant' Winner Is A Genius At Inspiring Students (NPR, Sept. 22, 2016)