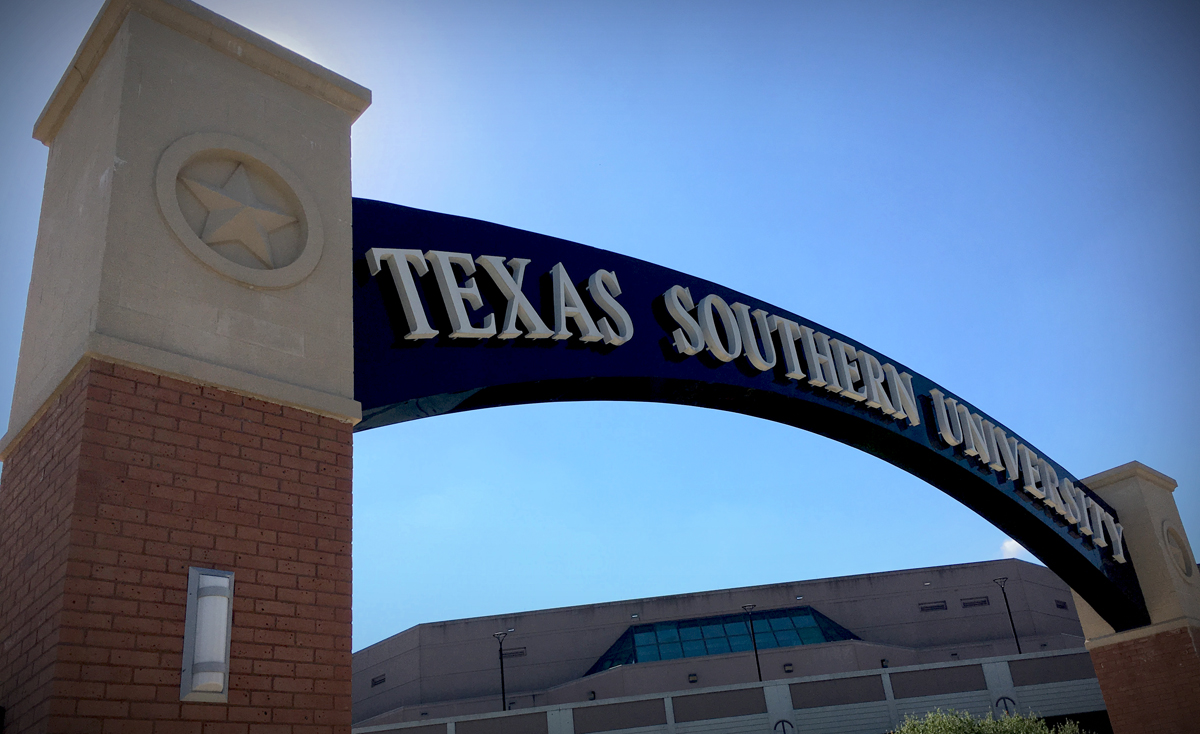 Historically black colleges and universities – or HBCUs – have fallen on some hard times lately: financial problems, low graduation rates — some have been denied accreditation. These and other challenges recently led Dr. John Rudley, the former president of Texas Southern University, to call being an HBCU President "one of the most stressful jobs in America." He also recently lashed out on Twitter, singling out no fewer than a dozen key problems he faced while serving as the school's leader.
On this edition of Houston Matters, as part of our DiverseCity initiative, we hear some of his concerns in a conversation with News 88.7's Eddie Robinson.
Also this hour…
Report Underscores Disparity in Chemical Exposure and Health Risks in Houston Communities
The Union of Concerned Scientists and TEJAS – Texas Environmental Justice Advocacy Services – published a report today (Oct. 27, 2016) which outlines the disproportionate risk some communities in Greater Houston face from chemical exposure as a result of both everyday air pollution and occasional industrial accidents. Of course, there's nothing particularly new about that. And you could probably guess which areas of town are under greatest threat. Naturally, those near the Houston Ship Channel on the east side, like Galena Park, for example. But these organizations in their report seek to bring that disproportionate risk into greater focus by directly comparing those risks and exposures in an area like Galena Park to wealthier areas on the west side of Houston, like Bellaire. And they don't just make a geographic or economic distinction. The report also notes a racial disparity. Galena Park and the Harrisburg/Manchester areas are predominantly Hispanic. The Bellaire and West Oaks/Eldridge areas are predominantly white. We discuss the report, and the implications within it with Yvette Arellano from Texas Environmental Justice Advocacy Services.
New UH Institute to Address Community Health Disparities
Environmental justice organizations like TEJAS aren't the only ones concerned with health disparities. The University of Houston has made a commitment to launch an institute focused on something called HEALTH – Helping Everyone Achieve a LifeTime of Health. The purpose is to improve public health, bringing together scientists and doctors to help specifically in communities that are often disenfranchised, marginalized or under-served. We learn more from Ezemenari Obasi, director of the HEALTH Research Institute at the University of Houston.
Future Humans: Inside the Science of Our Continuing Evolution
Scott Solomon teaches ecology, evolutionary biology and scientific communication at Rice University. He's also just penned a new book called Future Humans: Inside the Science of Our Continuing Evolution, in which he considers how our evolutionary past can offer glimpses into how humanity will evolve in the generations to come. We talk with Solomon about the evolution of humanity.
Houston Matters offers a free daily, downloadable podcast here, on iTunes, Stitcher and various other podcasting apps.