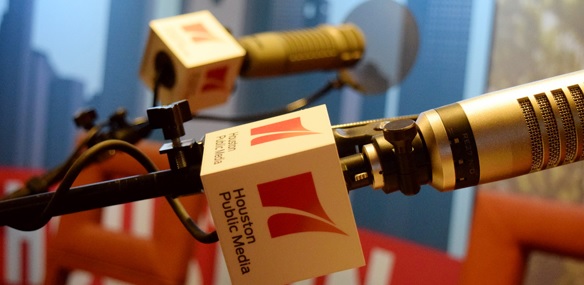 A study conducted by Health Management Associates for the state's Health and Human Services Commission finds when a Medicaid waiver expires at the end of next year, Texas health care providers will be on the hook for billions in health care costs.
On this edition of Houston Matters, we discuss the impact on health care providers and both insured and uninsured Houstonians. We talk it over with News 88.7 health and science reporter Carrie Feibel.
Also this hour:

Exploring What Influences Prescription Drug Prices
Lawmakers in Washington are questioning why the price of EpiPen, the drug used to treat a life-threatening allergic reaction, has risen about five-fold in the past decade. To learn what's behind such increases in drug costs, Houston Matters producer Maggie Martin talks with Dr. Lixian Zhong, assistant professor in the College of Pharmacy at Texas A&M University. We also revisit a past conversation with Dr. Hagop Kantarjian, chairman of the Leukemia Department at MD Anderson Cancer Center, about what prompted him to start a grassroots effort to denounce the high cost of cancer drugs.
Ryan Leaf Speaks Out On Drug Addiction and Recovery
Ryan Leaf was a quarterback in the NFL for four seasons, mostly with the San Diego Chargers, but his short career was plagued by injuries and his own admitted bad behavior. Leaf wasn't out of the game for long before he was introduced to opiates, and developed a drug addiction that took over his life, and was a contributing factor that helped land him, for a time, in prison. (He was convicted of breaking and entering, during an effort to find pills). Today, he's a spokesperson for Transcend, a recovery community that helped get him back on his feet after he served his sentence. Transcend set up an office in Houston earlier this year and invited Leaf to come share his story with Houstonians. Edel Howlin talks with Leaf and Joni Ogle, the executive director of Transcend Texas.
Houston Singer Lends A Woman's Perspective To '80s-Era Hits
On her 2016 album Words Don't Bleed, Houston-based singer-songwriter Cameron Dezen Hammon chose to record arrangements of songs originally sung by men, and re-interpret them from a woman's perspective. Every track on the album, save one, was originally released in the 1980's. She tackles Top 40 fare by Don Henley, George Michael and Bruce Springsteen, as well as post-punk/new-wave material by The Cure, Morrissey and New Order. While none of Hammon's versions are straight-ahead covers of the original songs, some follow the originals closely, while others change chord structure and lyrics. Hammon, along with cellist Aimee Norris and guitarist Jimmy Cardoza, recently visited Houston Public Media's Geary Performance Studio to record an edition of Skyline Sessions. We present some highlights.
Houston Matters offers a free daily, downloadable podcast here, on iTunes, Stitcher and various other podcasting apps.