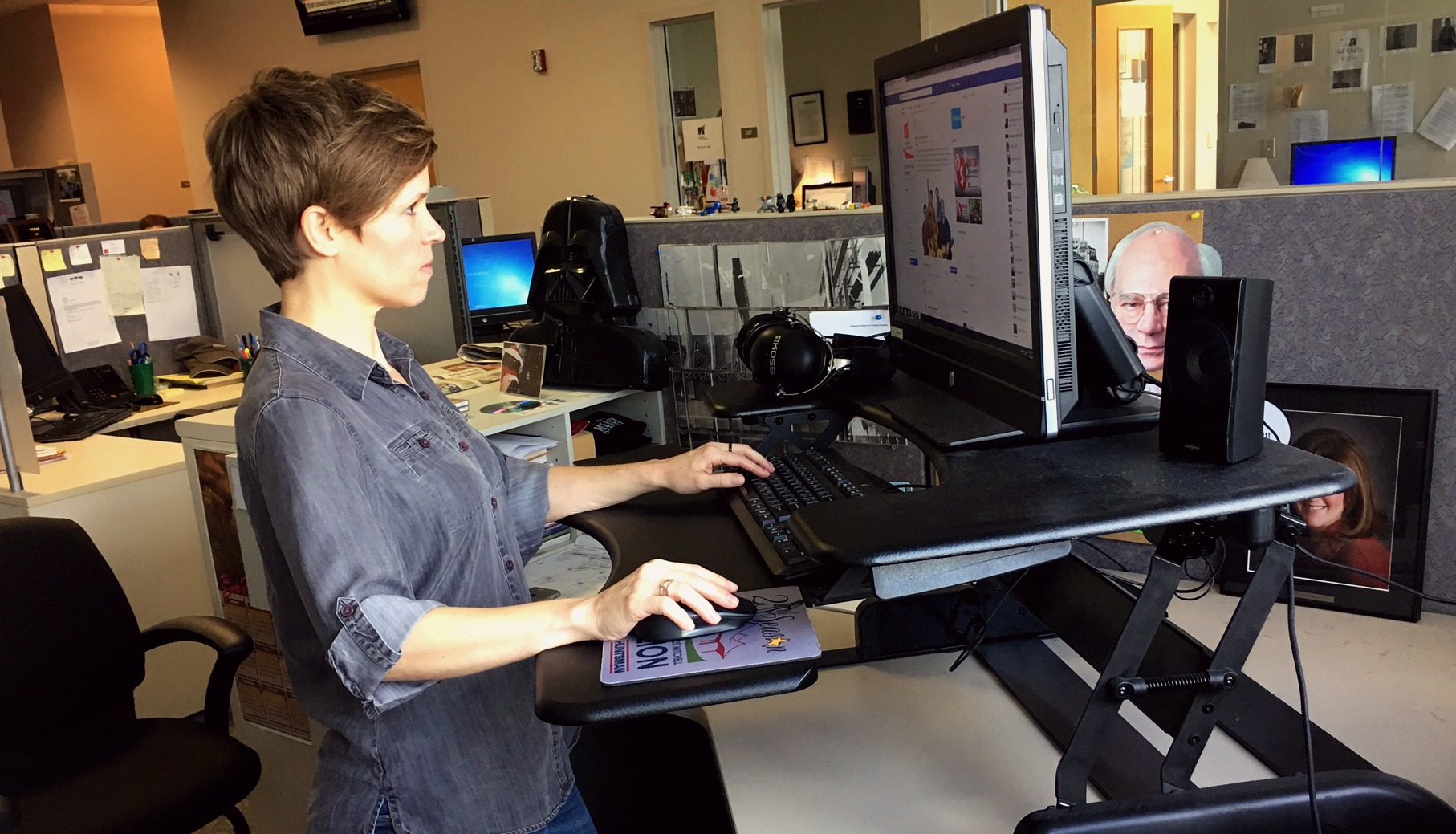 There's a lot of debate these days about the benefits of using a standing desk. Some argue standing while you work is much better for your health than sitting. There's ample evidence that a sedentary lifestyle increases some health risks.
But then there's the research released earlier this year from the Finnish Institute of Occupational Health which suggests there's actually very little evidence standing at your work space is any better for you than sitting.
Houston Matters producer Maggie Martin talks about standing desks with Dr. Joshua Harris, an orthopedic surgeon at Houston Methodist, who uses one himself.
(Above: Houston Public Media's Dacia Clay works at a standing desk where she produces the "Classical Classroom" podcast and serves as a web producer for News 88.7. Photo: Michael Hagerty, Houston Public Media)