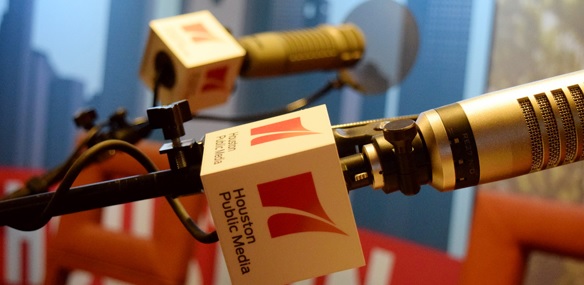 The American Academy of Pediatrics recently released a clinical report encouraging pediatricians to fill in a gap of sex education by discussing safe sex and healthy relationships with their patients. The report marks the first update by the AAP on the subject since 2001. And it's a push — if followed– that may be especially impactful in a state like Texas, which in 2014 tied for the nation's fourth-highest birth rate among 15-19 year olds and tied for the third-highest rate among 10-14 year olds, according to the Centers for Disease Control and Prevention (see table 12). And public schools in the state are not required to teach sex education. If they do, it must be abstinence-based. Groups that promote abstinence-only education say the AAP shouldn't affirm a behavior that can compromise teen health.
On this edition of Houston Matters, we consider whether pediatricians in Texas should fill in gaps in sex education, or if such discussions — even when they have medical impacts — should be left to parents. We talk with a pair of Houston primary care physicians about how they broach such subjects with young patients — with or without parents present. And Maggie Martin talks with Dr. Cora Collette Breuner, chair of the American Academy of Pediatrics Committee on Adolescence, author of the report.
Also this hour…
Voter ID, Chronicle Endorsement and Social Media Controversies: The Good the Bad and the Ugly
A lot can happen in a week. Some of it good. Some of it bad. Some of it downright ugly. When faced with intriguing developments in the week's news, we turn to a rotating panel of "non-experts" to parse The Good, The Bad and The Ugly of it all. Today, Breakfast Klub restaurant owner and Majic 102.1 Sunday Morning Live host Marcus Davis, El Librotraficante activist and writer Tony Diaz, and longtime Houstonian and medical professional Helen Schilling discuss Texas loosening its voter ID law, the Houston Chronicle endorsing Hillary Clinton months before the election, and both Miss Teen USA (who's from Tomball) and a University of Houston student getting into some hot water over social media posts.
Novelist Tells Suspenseful Story About Olympic Gymnastics Hopeful
The opening ceremonies are tonight (Aug. 5, 2016) for the 2016 summer Olympic Games in Rio de Janeiro, Brazil. There are several Houston-area athletes involved in the games in a variety of sports, including gymnast Simone Biles, the Hurley sisters in fencing, swimmer Cammile Adams, marksman Glen Eller and Steven Lopez in Tae Kwon Do. Watching these athletes perform on the global stage – and sometimes at a very young age – it's easy to see the intense pressure they're under.
For writer Megan Abbott, that pressure seemed like the perfect setting for a novel. Her latest book is called You Will Know Me, about the parents of a young gymnastics prodigy and Olympic hopeful whose world is rocked by a violent murder on the verge of a major competition. Abbott spoke recently at Houston's Murder By The Book, and she told Houston Matters producer Michael Hagerty why she wanted to write about this particular competitive subculture.
Houston Matters offers a free daily, downloadable podcast here, on iTunes, Stitcher and various other podcasting apps.