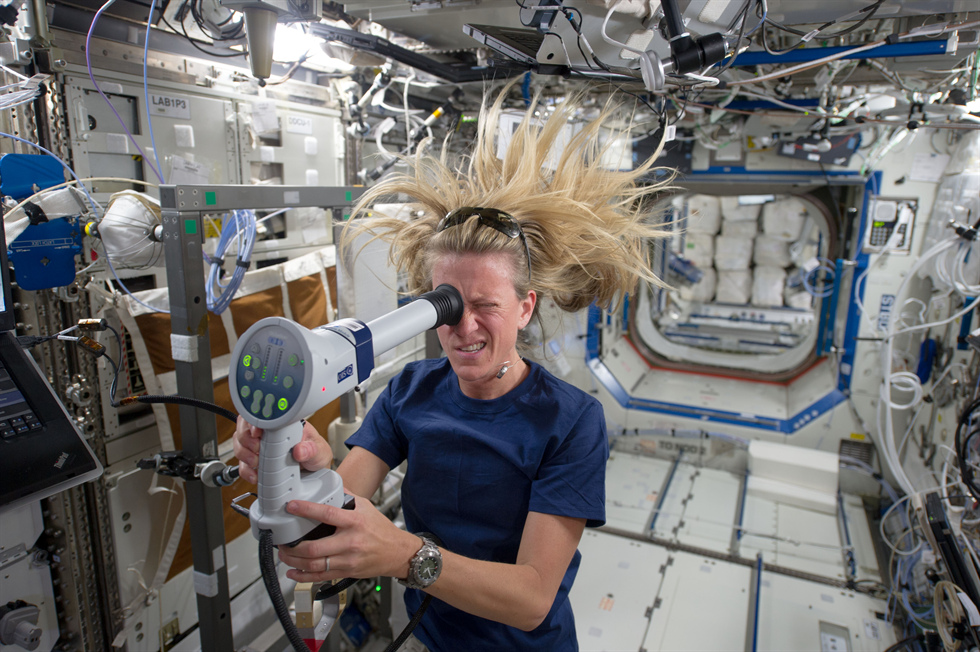 NASA has awarded Baylor College of Medicine a grant of $246 million over six years (with the potential to expand to 12 years) to develop the NASA Translational Research Institute (NTRI), which will be the new home for the Center for Space Medicine at Baylor.
The center will focus on new research and treatments for long-duration human flight missions.
Director Dr. Jeffrey Sutton tells News 88.7's health and science reporter Carrie Feibel about the grant and current research on astronaut health.
(Above: NASA astronaut Karen Nyberg of NASA uses a fundoscope to image her eye while aboard the space station.Visual Impairment Intracranial Pressure Syndrome was identified in 2005 and is currently NASA's leading spaceflight-related health risk. Image Courtesy: NASA)
MORE: Baylor Wins $246 Million NASA Grant For More Research On Astronaut Health (News 88.7, July 28, 2016)