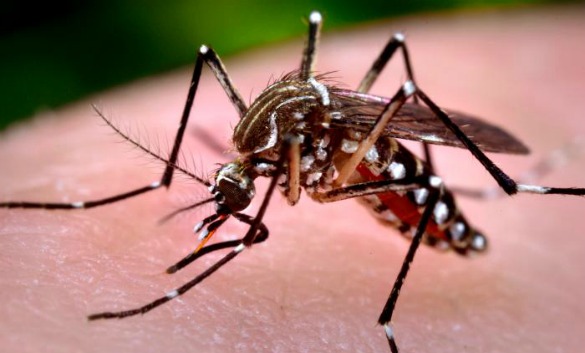 Harris County Public Health has confirmed the first Zika-related case of microcephaly in Harris County and the state of Texas.
The mother of the infant with the birth defect was initially tested for Zika during her pregnancy, but the results of that test were inconclusive, according to officials. Like all others involved in cases of Zika infection in the United States, the mother had traveled abroad to a country where the virus is widespread.
We learn the latest from Dr. Umair Shah, the executive director of Harris County Public Health. We also discuss ongoing efforts to combat the Zika virus and review what steps we can all take to try to minimize its spread.
(Above: A female Aedes aegypti mosquito. Photo: CDC/Prof. Frank Hadley Collins.)