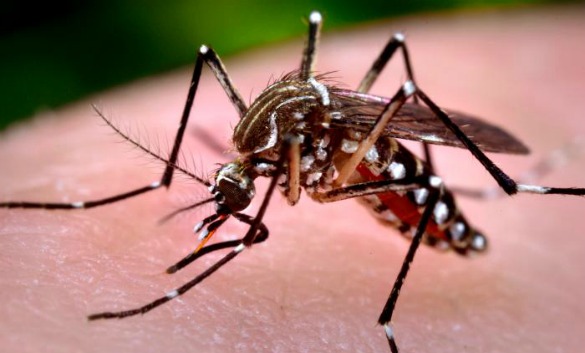 On a recent program, we discussed funding — or the lack thereof — to combat the Zika virus at the city and county levels. A lot of that discussion surrounded preventing the proliferation of Aedes aegypti — the type of mosquito that carries the virus. Of course, it's unrealistic to think we could just completely wipe out that type of mosquito — or is it?
The idea might not be so far-fetched. Dr. Peter Hotez at Baylor College of Medicine says there have been previous successes with eliminating a particular kind of mosquito in nearly 20 Latin American countries between the 1940s and 1960s.
We talk with Dr. Hotez about those efforts in Central America and what it would take to duplicate that here.
(Above: A female Aedes aegypti mosquito. Photo: CDC/Prof. Frank Hadley Collins.)
MORE:
Zika in the US and a Fateful 1969 Decision (PLOS Neglected Tropical Diseases, May 26, 2016)
Two-Pronged Strategy to Tackle Spread of Zika Virus (Baylor College of Medicine, Jan, 28, 2016)