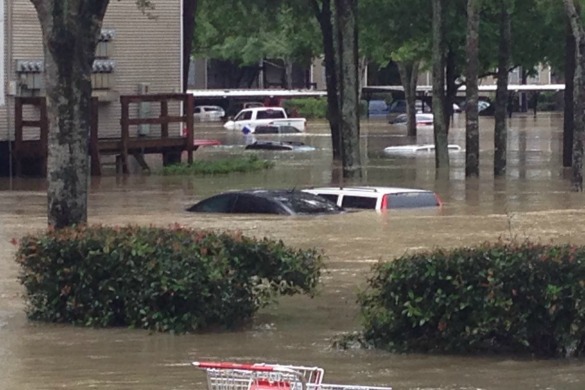 A local activist group called
Residents Against Flooding
lays blame for our recent woes not on Mother Nature but on bad permitting, variance approvals and other decisions.
On this edition of Houston Matters, we explore the role city regulations and policies might play in flooding. Houston Matters' Paige Phelps talks with Ed Browne and Cynthia Neely from Residents Against Flooding. We also hear some thoughts from a former Houston public works and engineering director. And an area congressman weighs in on how city and state regulations address flooding issues in new developments.
Also this hour…
TREATING SEVERE STROKE
The annual Neurocritical Care Research Conference takes place May 13 at the Texas Medical Center. Dr. Jose Suarez with Baylor College of Medicine established the conference six years ago. We talk with Dr. Suarez about the latest in neurocritical care research.
THE FULL MENU: FAVORITE RESTAURANTS IN THE HEIGHTS
The Greater Houston region is a big sprawling area, and if you live in one particular part, chances are that's where you spend your time eating out. That's why, from time to time, we focus on good food spots in particular neighborhoods. Today, in the latest installment of The Full Menu, our foodies share some of their favorite eateries in The Heights.
RICE SOCIOLOGIST EXAMINES LIVES OF BORDER CROSSERS
About 10 years ago, sociologist Dr. Sergio Chávez moved to Tijuana, Mexico. He wanted to gain a better understanding of the people who lived there. His findings, based on more than 150 in-depth interviews, are in his new book Border Lives. He tells Maggie Martin about his experience.
Houston Matters offers a free daily, downloadable podcast here, on iTunes, Stitcher and various other podcasting apps.