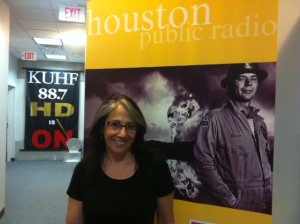 We've noted a number of times on this program how diverse Houston is. Ethnically, religiously, socioeconomically.
No matter how you slice it, Houston is a melting pot. And that goes for personalities, too. We have loud, expressive, bombastic people. We have reserved, introspective people.
While we routinely hear from the extroverts among us, those sociable people who seem to relish being in the center of a crowd, there are introverts here too. Sophia Dembling is an introvert. She writes about what that means, and what it doesn't mean – in her book The Introverts Way: Living A Quiet Life in a Noisy World.
(This segment originally aired July 26, 2013)