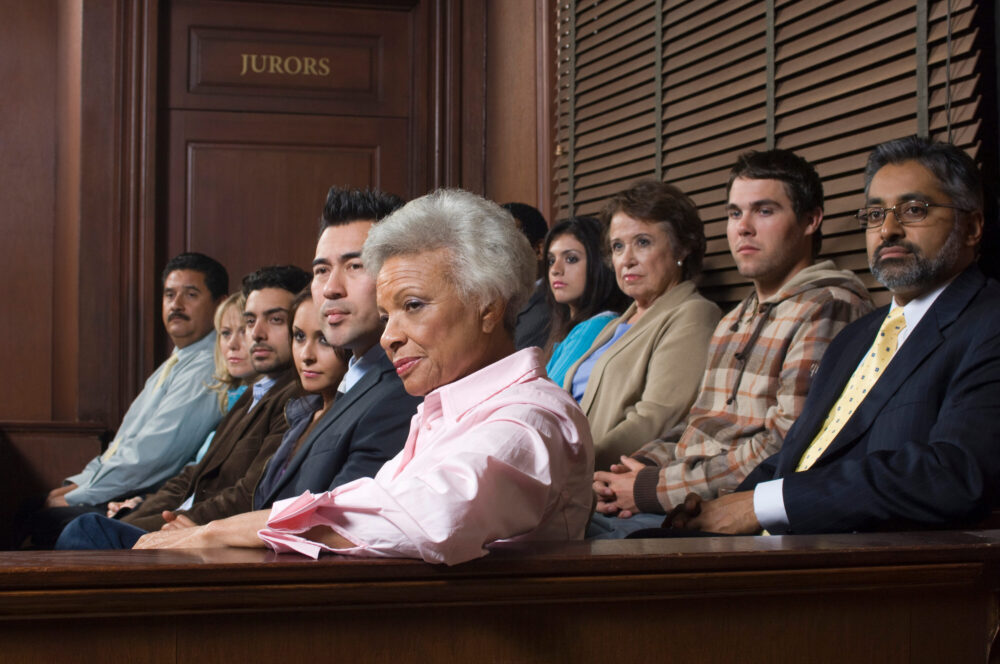 The Harris County District Clerk's Office announced on Friday that jurors in Harris County and the State of Texas will see a pay increase.
The first day of payment for jury service increased from $6 to $20. For subsequent days, the pay will rise from $40 to $58. HB 3474, authored by State Representative Jeff Leach was signed into law in June during the 88th Texas Legislature Session.
"We are thrilled and excited," said Harris County District Clerk Marilyn Burgess. "It is a very necessary step to increasing participation and diversity of those who show up – we felt like that not only does it lead to a fairer outcome but it leads to an increased confidence in our justice system."
Burgess said since taking office in 2019, she has been working towards increasing jury pay – and juror participation over the past ten years hasn't always reflected local demographics.
"We have been underrepresented in our minority communities and we're underrepresented in age," said Burgess. "We need young people, we need Hispanics, we need African-Americans so that our jury pool reflects the diversity of Harris County."
According to the county, between January 2021 – December 2022, 14% of African Americans appeared for jury duty although they make up 20% of the population in Harris County. Hispanics, who represent 43% of the county, only 23% participated during that same timeframe.
Burgess said one reason she thinks jury participation is low is because some residents can't afford to serve as jurors.
"For the people that are missing, probably low-socioeconomic groups who may not be paid by their employer if they go to jury service. They're not showing up simply because they cannot afford to."
The District Clerk's office also implemented a new way for jurors to be paid. Jury members will now be paid through a debit card via CourtFunds Pay Cards.
"That was a long time coming as well," said Burgess. "We started working on that in 2021 with the former treasurer because we were sending out thousands of $6 checks every week for jury service – and that's costly, it meant that you didn't get your pay for about two weeks after your service concluded."
Jury members would now be able to scan their cards upon check-in and at the conclusion of their service, their cards would automatically be loaded within two business days. These cards can be used anywhere where Mastercards are accepted.
Also taking effect September 1, the eligibility age to claim an exemption for jury service has been raised from 70 to 75 years. According to the county, people are living longer and that specific age group has a high attendance for jury duty.
The District Clerk's office said they have been working on other ways to increase jury participation with its new electronic reminder system. Jurors can go online or call to pre-register themselves for jury service once they receive their summons letter.
"We can send jurors an email reminder a week before their service," said Burgess. "We'll send a text message and an email the day before your service."
Burgess said the district clerk's office is hoping to receive more funding to continue their jury outreach campaign, to inform community members about the importance of jury service.
Atirikta Kumar contributed to this report.