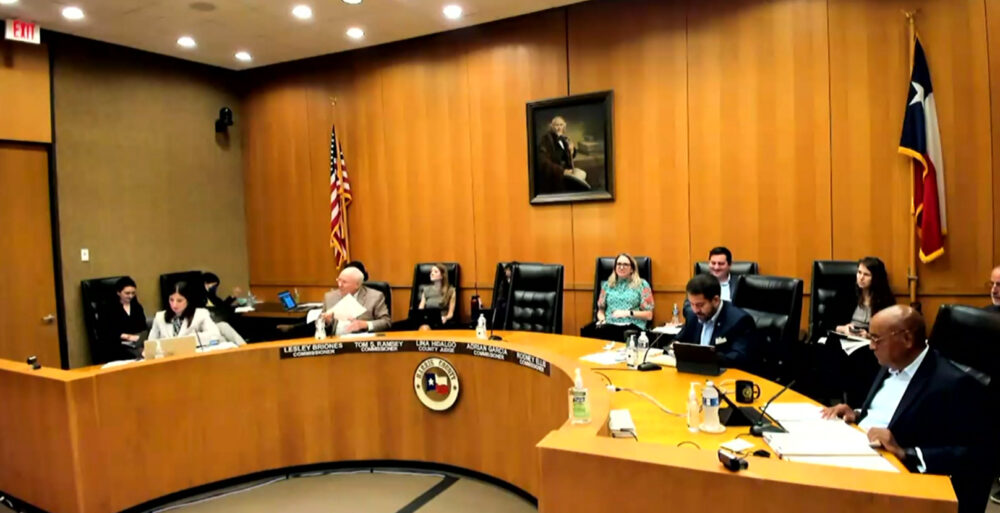 Harris County leaders are starting the process of working out a budget for the next fiscal year. The current budget process is likely to move forward without the drama that attended that of last year.
County budget director Daniel Ramos proposed a budget to commissioners of $2.395 billion. "The proposed budget is exactly as it sounds," Ramos said. "It's proposed. It's preliminary. It's a draft. I fully expect there to be vigorous discussions about realigning the budget to your priorities."
Nearly two-thirds of the budget is slated to go towards justice and safety, but the county's top law enforcement officer is hoping for additional funding for salaries.
"This is my seventh year coming before this body to advocate for investments that we know will make Harris County safer for all residents," said Sheriff Ed Gonzalez. "Each year, I've been told that Commissioners Court agrees that we must do right by our deputies and detention officers, but that we'll have to wait until next year, when our budget situation improves. I submit to you that this is that year."
Gonzalez said the county is losing trained law enforcement personnel to neighboring counties, cities, and school districts that offer higher pay.
Funding for law enforcement was a thorny issue during last year's budget process as well, with Republican Commissioner Tom Ramsey accusing Democrats of effectively cutting funding for county constables' offices. Ramey and then-Commissioner Jack Cagle subsequently boycotted court meetings for nearly two months, denying Democrats a quorum. As a result, the county was forced to adopt an austerity budget and no-new revenue tax rates. Cagle later lost his reelection bid, giving Democrats a supermajority on the court. That means they can pass a budget without Republican participation.
Commissioners are expected to vote on a final version of the budget and 2024 tax rates at their September 19th meeting.