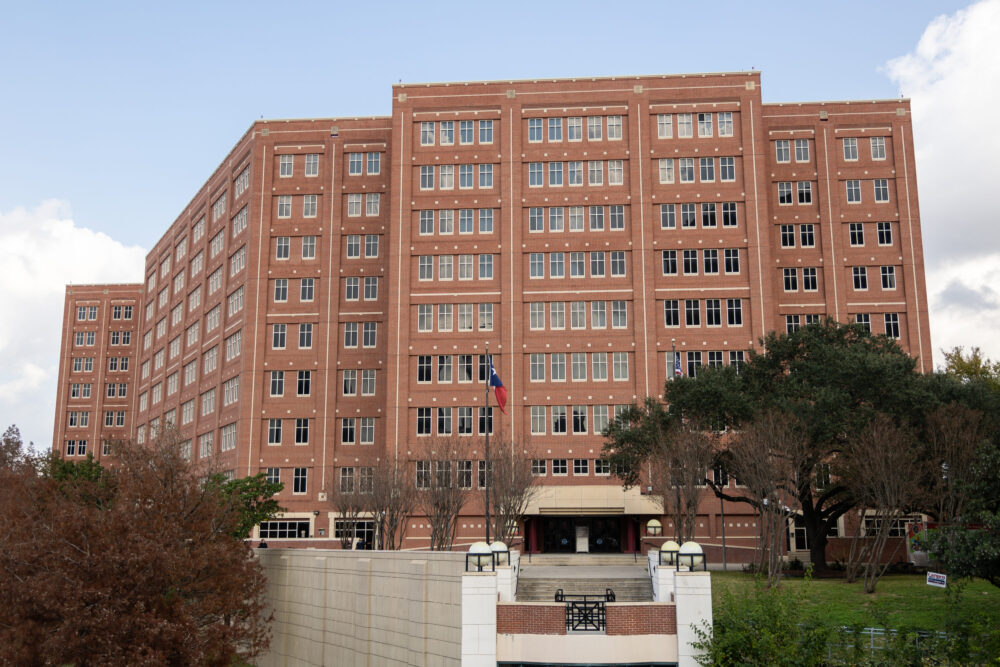 A former sheriff's deputy who says she was sexually assaulted by an inmate at the Harris County Jail in 2021 is asking for more than $1 million in a civil lawsuit filed against the alleged attacker, the county and some of its top elected officials.
The former sergeant for the Harris County Sheriff's Office is a woman cited anonymously as Jane Doe in the lawsuit, which was filed Friday. It names as defendants Jeremiah Williams, 29, who was criminally charged with two counts of aggravated sexual assault in the aftermath of the incident, along with Harris County Sheriff Ed Gonzalez, Harris County Judge Lina Hidalgo, Harris County Commissioners Court and the county itself.
The 10-page lawsuit makes a premises defect claim, asserting the county and its leadership failed in their ministerial duties to adequately fund and staff the downtown Houston jail, resulting in "blatantly dangerous" working conditions that precipitated the assault.
"Plaintiff was brutally sexually assaulted by an inmate while she screamed and cried for help that never came to her aide due to the understaffing of the jail facility where she was employed," the lawsuit states.
Gonzalez and Hidalgo, who are being sued in their official capacities and not as individuals, declined to comment on the lawsuit through representatives. The office of Harris County Attorney Christian Menefee also declined to comment.
The court-appointed defense attorney representing Williams in his criminal cases did not immediately respond to an email Wednesday seeking comment. Williams has been confined to the Harris County Jail since September 2020, when he was charged with aggravated sexual assault, attempted sexual assault and evading arrest related to a separate incident. He was subsequently charged with two additional counts of aggravated sexual assault for the alleged attack on the jail staffer on Dec. 6, 2021, and Williams' bond has been set at a total of more than $3.5 million.
The civil lawsuit alleges that Williams was unescorted while returning to his cell from a bible study class and that he subsequently "ambushed" the female sergeant while she was alone in her office. The lawsuit also claims that Williams should have been escorted by a deputy "at all times" because he is considered a "high-risk inmate."
In a news conference two days after the alleged attack, Gonzalez described it as "just a bad actor that took advantage of an opening and saw perhaps a gap in the system and manipulated that to his advantage."
He also said at the time that Harris County's facility met minimum jail standards for staffing, but acknowledged that "our team could use more staff."
There were 918 assaults on jail staff members by inmates during the first eight months of 2021, according to the lawsuit.
Last year at least 27 people died while in custody at the Harris County Jail – the largest annual number in nearly two decades – and at least 10 more people have died while in custody this year. The jail's daily population consistently is close to its capacity of about 10,000 inmates.