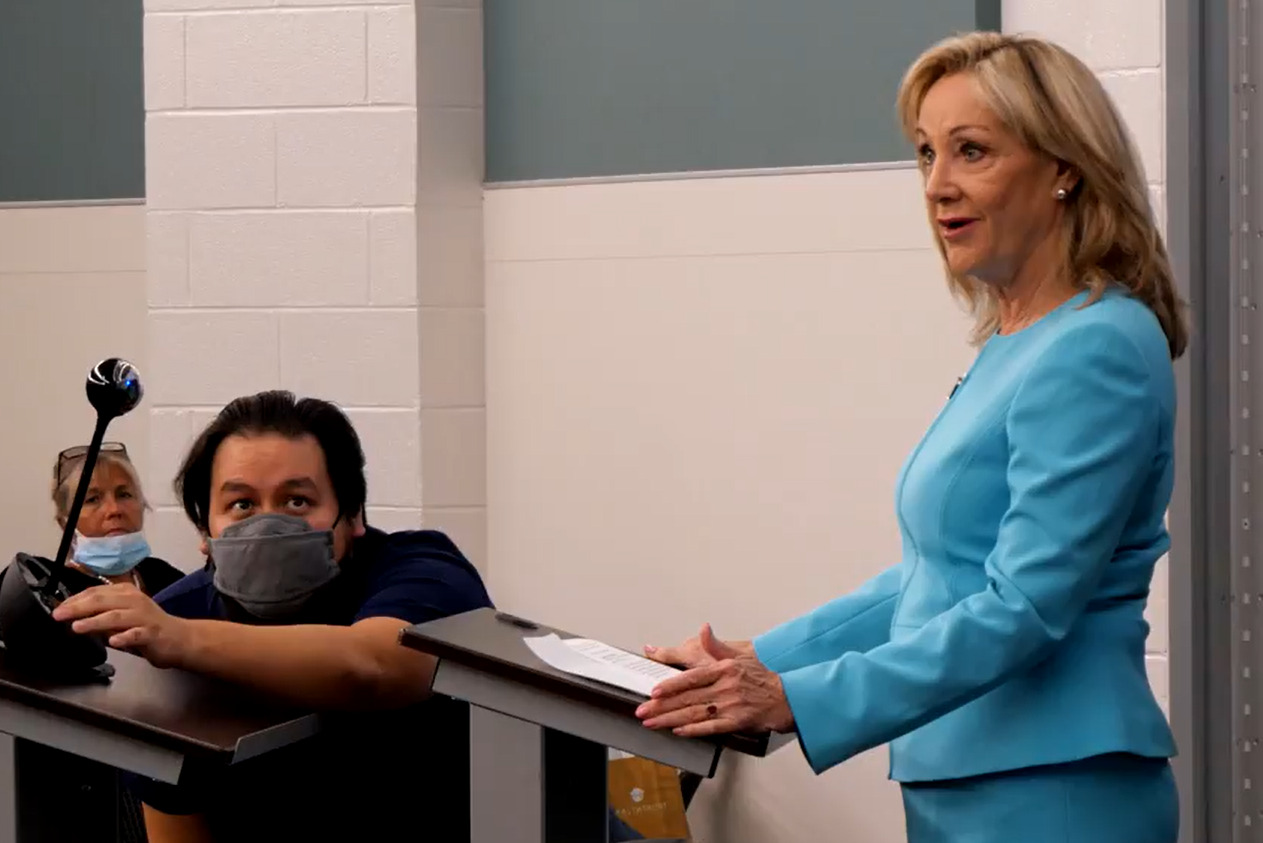 Harris County court jurors can choose to donate their jury pay to a variety of local charities and nonprofits, some of which support law enforcement. A proposal this week by Harris County District Clerk Marilyn Burgess called for removing some of those organizations from the list of potential beneficiaries – such as Crime Stoppers of Houston, The 100 Club and Mothers Against Drunk Driving – because she said their inclusion did not appear to align with state statute.
That proposal is essentially null and void after the Harris County Attorney's Office, at the request of Precinct 2 commissioner Adrian Garcia, determined there are no legal issues with the existing list of 16 beneficiaries.
Frida Villalobos, a spokesperson for Garcia, confirmed Wednesday that the county attorney has determined there is no legal basis for removing the aforementioned organizations and five others because they already have been on the list, meaning it is in compliance with Texas law.
"We just got confirmation this afternoon that that list is fine to stay as is," Villalobos said.
A World for Children, Houston Habitat for Humanity, Interfaith Ministries of Greater Houston, K9s4COPs and The Women's Home were the other organizations that would have been removed under the proposal by Burgess. She told county commissioners on Tuesday that her office began examining the list of beneficiaries after a concern raised by a DWI defense attorney, who claimed jurors could be predisposed against their clients if they supported Mothers Against Drunk Driving (MADD).
Citing provisions in Texas Government Code 61.003, Burgess' proposal said jurors could donate their pay to any public or private nonprofit organization "that provides shelter and services to victims of family violence" or "that offers psychological counseling in criminal cases involving graphic evidence or testimony." Her proposal also said veterans service and treatment programs were eligible to be beneficiaries of jury donations.
Based on that interpretation of the law, Burgess claimed the aforementioned charities should be excluded from the list. She said her office intended to retain Aid to Victims of Domestic Abuse, Casa De Esperanza De Los Ninos, Child Advocates and Houston Area Women's Center, in addition to four organizations that are required by law to be on the list of beneficiaries – Victims of Crime Fund, Children's Protective Services Child Welfare Service Fund, Harris County Veterans' Treatment Court and Veterans County Service Office.
Burgess, who declined an interview request through a spokesperson, told county commissioners on Tuesday that her proposal was not a critique of the charities she claimed should be removed from the list. She added that she supports some of them personally.
"There's been public backlash because it looks like we hate (these) charities," she said. "I just wanted to take the opportunity to say it's nothing against those charities. It's just going by the statue of who qualifies for juror donation pay."
Garcia asked that commissioners court postpone a vote on the proposal because it had not been vetted by the office of Harris County Attorney Christian Menefee. Villalobos said Wednesday that Menefee's determination effectively kills the proposal.
The Texas Legislature passed a law this year that will increase juror pay statewide from $6 to $20 for the first day of jury service, and from $40 to $58 on subsequent days of service. The law takes effect Sept. 1.