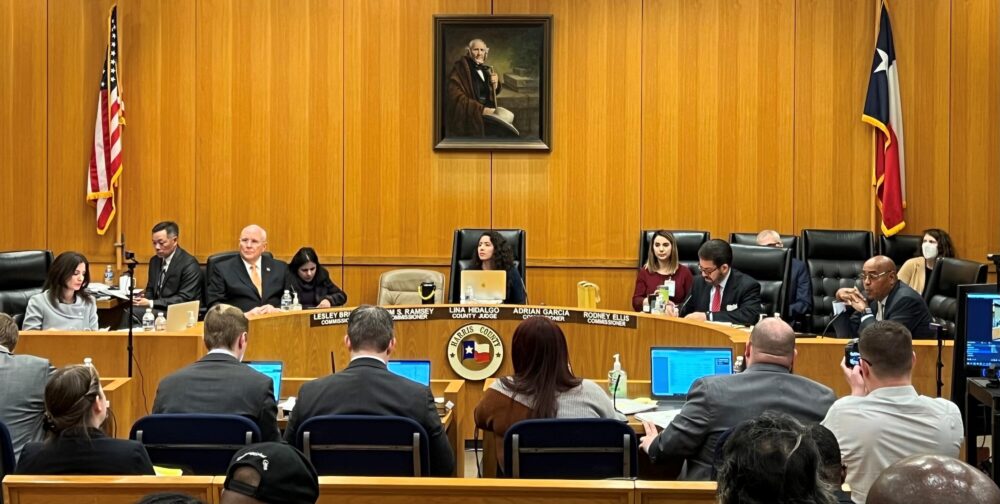 Harris County's budget is still in the black, but only barely. That's largely because the county is benefiting from a pair of windfalls from successful lawsuits.
Budget director Daniel Ramos told Harris County commissioners that he's projecting the county will register a surplus of $7.4 million for the second quarter of fiscal year 2023. He says that's coming on the heels of a $7 million settlement with e-cigarette manufacturer JUUL and a state settlement of $4.7 million with opioid manufacturers.
Harris County Attorney Christian Menefee told Houston Public Media said the settlements benefit both the community and government.
"These settlements show that leading on important public health issues — like the opioid epidemic and teen nicotine addiction — not only benefits communities, but can also help bolster county government," Menefee said. "Governmental legal office should be looking for creative ways to bring dollars back to the region that has suffered harm and use them for the greater good."
"We were suing them, so we did expect to win," Ramos said. "But if not for getting these payments in the current fiscal year, we would be showing a deficit."
Ramos said that the Harris County Flood Control District is operating under even tighter constraints, with a surplus of only $3 million, while he projected Harris Health System to show a surplus of $32 million.
The county has been operating under no-new revenue tax rates since the start of the current fiscal year, as the result of a standoff by which Republican Commissioner Tom Ramsey and then-Republican Jack Cagle blocked the passage of the Democratic proposed budget and tax rates.
Ramos said the county is getting some additional funding from a few other sources. "For the investment interest, as the Fed raises interest rates, the amount of revenue we get from our cash investments goes up," Ramos said. "And then for vehicle sales tax, what we're seeing is both the volume and the price per transaction stay high." Ramos said he anticipated car prices to come down as supply chain issues improve, but that overall sales would stay strong.