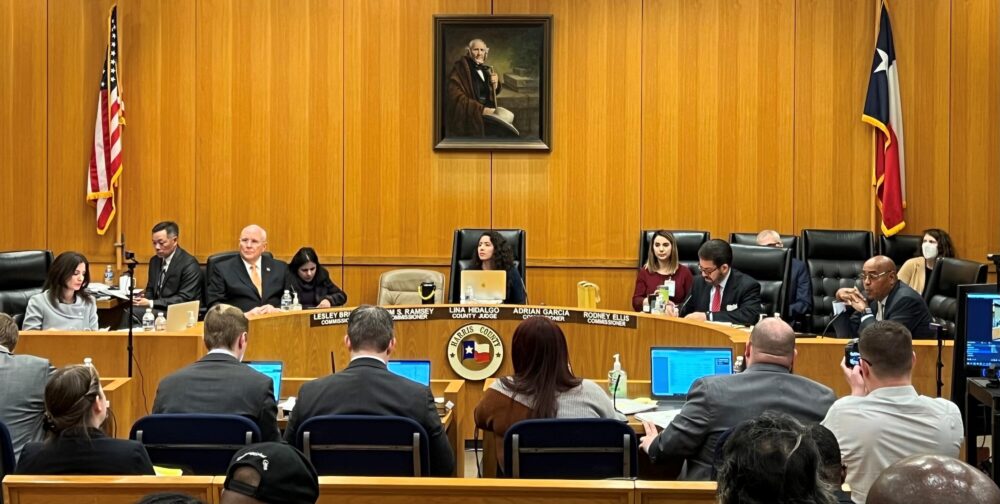 Harris County has taken an important step towards unlocking federal Harvey relief money as part of an agreement with the Texas General Land Office (GLO). Commissioners endorsed a plan for allocating $750 million from the U.S. Department of Housing and Urban Development (HUD).
The vote in favor of the plan was 4-to-0, with Judge Lina Hidalgo abstaining.
Under the plan, proposed by Commissioner Lesley Briones, $502.5 million in HUD grant money would go toward projects approved under the 2018 flood control bond. Another $150 million would be split evenly between the four county precincts for precinct-led flood priorities, while the remaining $97.5 million would go toward administration.
"We all know that time is of the essence," Briones said, "and we absolutely must spend 50% of this money by June 2025, and there are very stringent federal requirements. And so, I know that we need to move on this and show that Harris County is poised for progress and success to show that we're having the intended impact of these funds."
Commissioner Adrian Garcia amended the plan to the effect that all precinct projects would have to be submitted to the county engineering department by June 14.
Several public speakers expressed concerns that the plan would not provide equitable funding to neighborhoods in the northeast of Harris County whose flood mitigation needs have been neglected in the past.
"It's crucial to ensure that funds are used for their intended purpose, and vulnerable communities aren't left behind," said Stephany Valdez, water justice organizer for the Coalition for Environment, Equity, and Resilience (CEER).
"A hundred percent of the funds should go to (low-to-moderate) income communities to correct the historical injustice of inequitable distribution, and shovel-ready projects should not take priority," said Julia Orduña, regional director of Texas Housers.