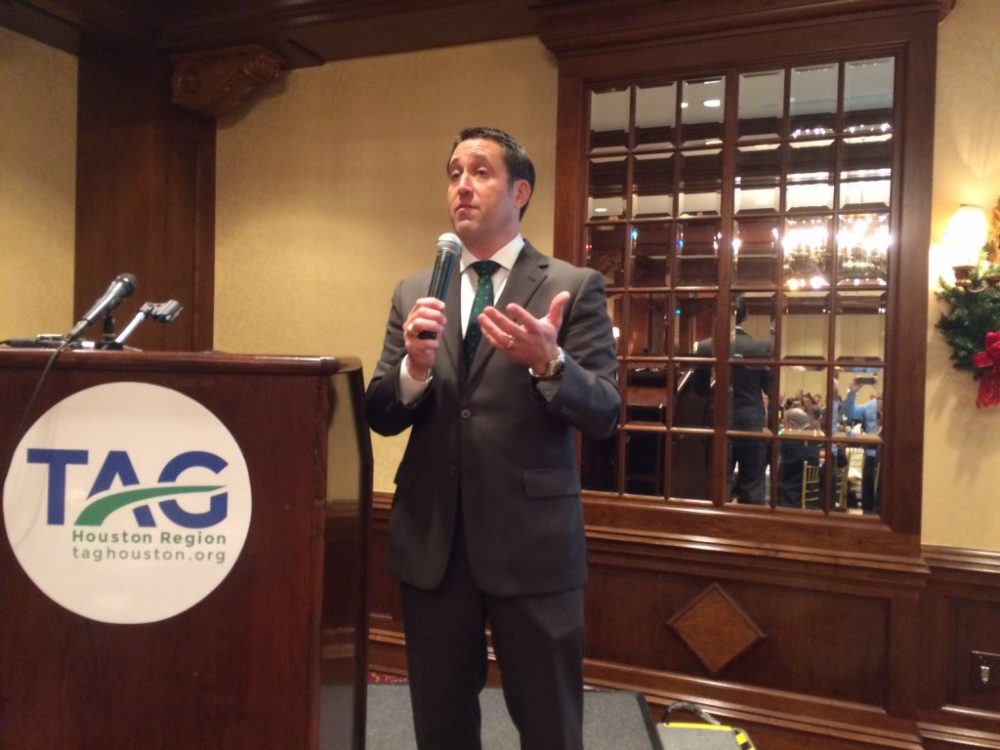 Harris County has gotten a temporary reprieve from a state comptroller's decision that would freeze the county's property tax rates into the indefinite future. A Travis County district judge temporarily blocked the ruling of Texas Comptroller Glenn Hegar, who determined Harris County had unlawfully defunded one of its law enforcement agencies.
Hegar ruled in February that Harris County leaders had violated a 2021 law barring local governments from reducing funding to law enforcement, specifically Harris County Constable for Precinct 5 Ted Heap, without first getting the approval of the voters. Under that law, Chapter 120 of the Texas Local Government Code, Hegar held that Harris County must reverse its cut to Heap's budget. Until it did, Hegar said, the county could only adopt no-new revenue property tax rates for future budgets. Harris County responded with a lawsuit.
Harris County Attorney Christian Menefee said Hegar's calculations were incorrect, and Harris County had not actually cut Heap's funding.
"You would think that the chief financial officer of the State of Texas would be able to handle an issue of basic math," Menefee said, "but instead, we see that he hasn't, so again, we're calling on him to withdraw it, and if not, we're going to continue to fight it out in the courts."
The next hearing in the case is March 23. At that time, the judge will decide whether to block the comptroller's ruling for at least a year.
Hegar's office released a statement in response to the judge's ruling. "While I continue in my optimism that Harris County officials will take a reasonable approach to resolve their law enforcement budgeting issue for the citizens of Harris County, I am extremely disappointed in the ongoing legal maneuvering used to justify their budgeting decisions," Hegar said.
Menefee portrayed Hegar's February decision as part of a pattern of state elected officials targeting Harris County for partisan gain.
"Harris County's becoming the tool that is used by Republican state leaders to score political points, and as the lawyer for the county, I'm not going to stand for it," Menefee said. "So, we'll continue, each and every time that we have a legal case to make that calls out one of these officials for violating the law, we're going to do so. And here, the Texas comptroller very clearly violated the law and got his determination wrong."