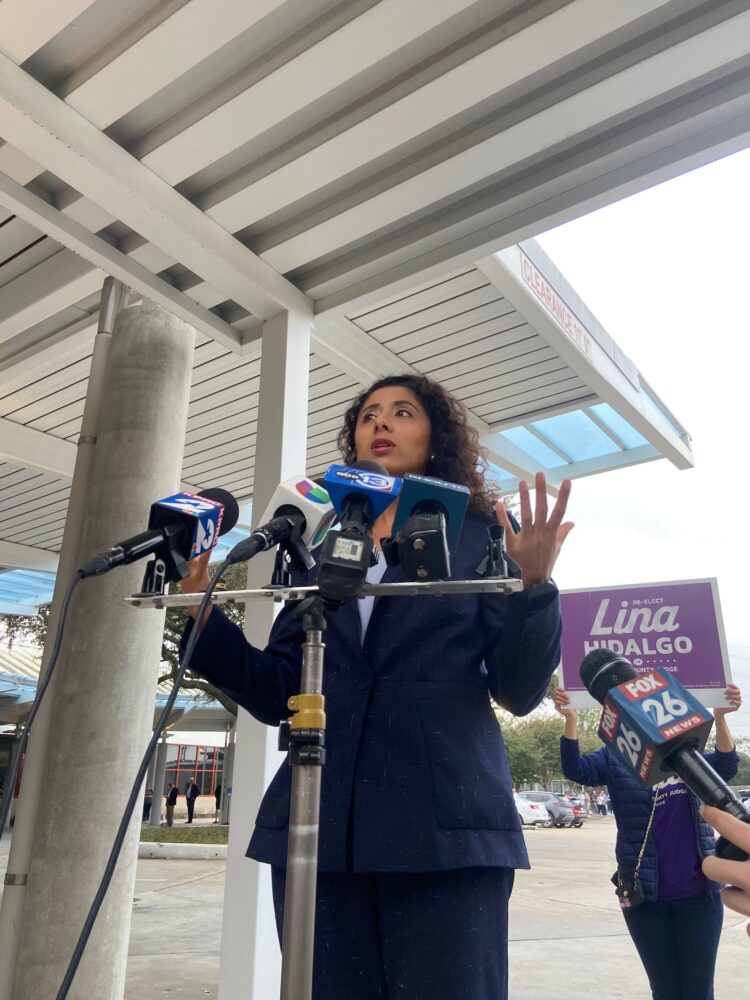 Harris County Judge Lina Hidalgo planned to return to Houston on Wednesday and help with disaster recovery after taking a weeks-long leave of absence, according to a member of her staff.
Hidalgo's office said Jan. 4 that she would be taking a "brief" personal leave to visit her ill grandfather in her native Colombia, estimating at the time that she would be away for about a week. But on Wednesday, the staff member said Hidalgo took a pre-planned vacation following her visit to Colombia.
The county's top elected official, a 31-year-old Democrat who was granted a second term by voters in November, was flying back to Houston on Wednesday afternoon and planned to meet with officials in Pasadena, which was ravaged by a tornado on Tuesday, according to her office.
"She's going straight from the airport to Pasadena," said her staff member, who asked not to be cited by name. "The vacation's over. She's jumping right back into the fray."
Some members of our community are waking up to damage from yesterday's tornadoes.

Our team is working around the clock alongside leaders of the most affected jurisdictions to help residents recover & keep folks safe (1/4)

— Lina Hidalgo (@LinaHidalgoTX) January 25, 2023
Hidalgo made a series of Twitter posts Wednesday morning about the impacts of Tuesday's severe weather, which included heavy rain across the region as well as the tornado that touched down in Pasadena and the nearby communities of Deer Park and Pearland. More than 20,000 Houston-area residences remained without power as of mid-afternoon Wednesday, according to CenterPoint Energy.
It was the first time Hidalgo had made a post on her personal Twitter account since the start of the new year.
Her staffer said Wednesday that Hidalgo planned to be back at Harris County Commissioners Court at its next scheduled meeting Jan. 31, "assuming no other disaster strikes."