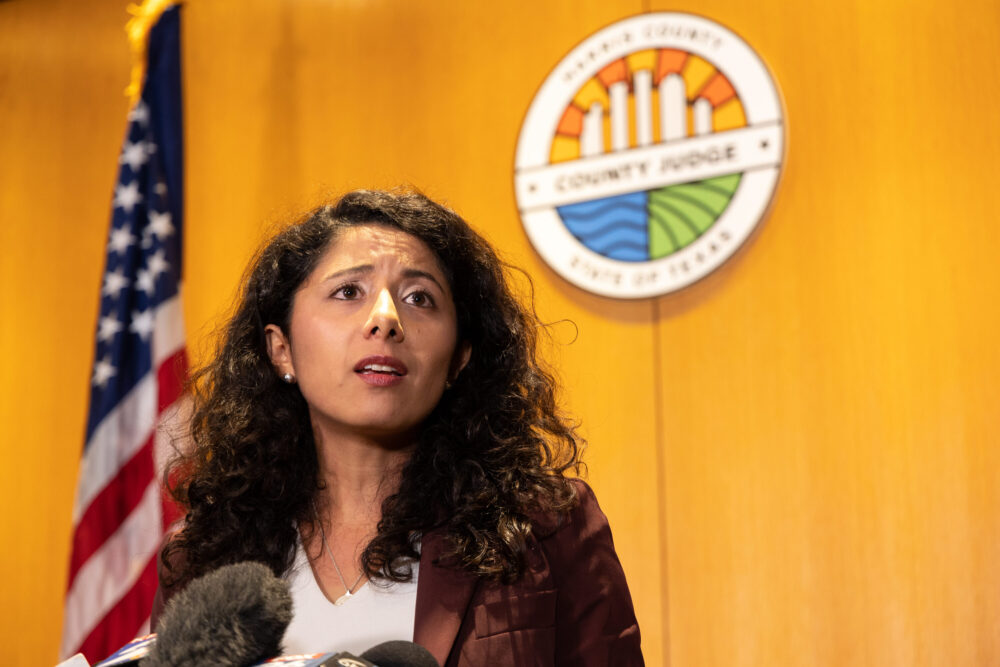 Harris County Judge Lina Hidalgo is taking a leave of absence next week to visit her ill grandfather in Colombia, meaning she likely will miss Tuesday's commissioners court meeting, a spokesperson for her office said Wednesday.
Hidalgo, a 31-year-old Democrat who in November was elected to a second term as county judge, is expected to be away from the Houston area for about a week, according to Chris Chu de Leon, her deputy chief of staff.
"She's going to Colombia to see her grandfather, who has had declining health for a little bit," Chu de Leon said. "She wants to be there in case anything were to happen there."
Chu de Leon said it's possible Hidalgo might do some county-related work while in her native Colombia, although she will miss a joint meeting Monday between city and county officials to make board appointments related to the Port of Houston. Hidalgo likely will miss all of Tuesday's meeting of the Harris County Commissioners Court, over which she usually presides as the county judge.
"I think there's a tiny possibility that she's able to attend virtually," Chu de Leon said. "Right now, it's highly probable that she'll miss court, unfortunately."