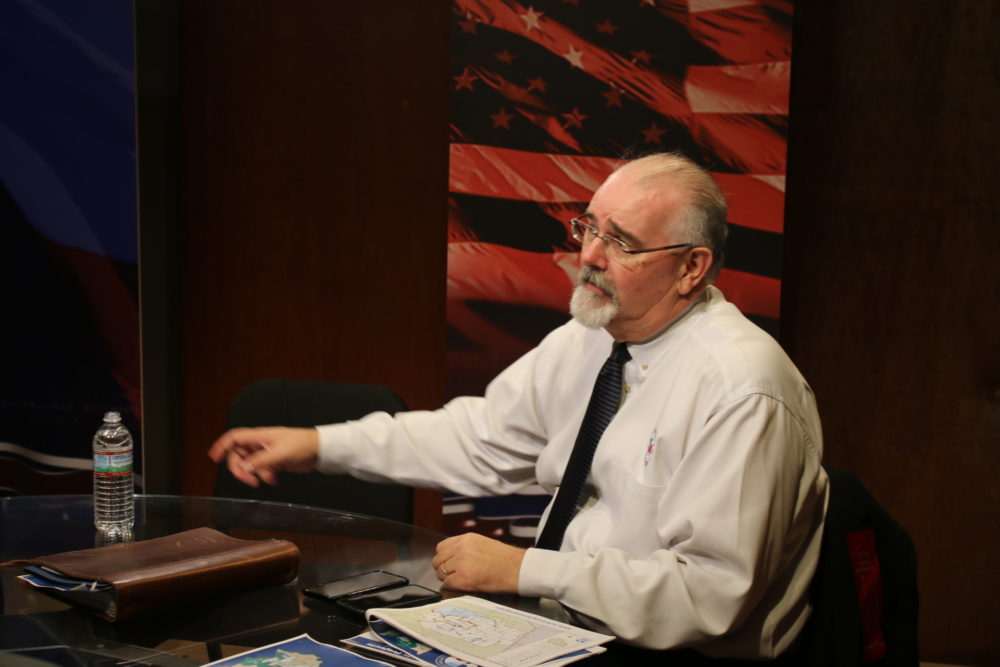 Today marked Harris Commissioner Jack Cagle's final appearance at a regular meeting of commissioners court. Cagle is set to step down January 1st after losing his latest bid for reelection in November to Lesley Briones.
Cagle served for 11 years as a civil court judge before serving for 11 years as commissioner. He said when he steps down as commissioner, he intends to return to the private practice of law.
After receiving the thanks of his fellow commissioners, Cagle said it had been a privilege to serve the residents of Precinct 4, both as it existed before the 2021 redistricting, along the county's northern tier, and in its current form, covering the west of the county. He reflected on how questions of water had shaped his tenure.
"During that period of time when I first came in, we were in a drought, and everyone was saying, 'What can you do Commissioner, about getting us water?'" Cagle said, "And I said piously, 'Well, pray for rain.' And after folks started praying for rain then we ended up with five 100-year floods, two 500-year floods, and a 2,000-year flood, and I started telling people, 'Quit praying for rain.'"
Cagle said that Precinct 4 now had its own fleet of purpose-built high-water vehicles for rescue, as well as a fleet of boats and trained swift-water rescue crews. The county has also retrofitted some of the existing rescue vehicles with lifts.
The closest Cagle came to sounding a note of regret was in discussing the 2021 redistricting, which may have contributed to his narrow defeat in November. But he remained philosophical.
"We are but servants for a time," Cagle said. "And all of us who had the privilege of being born will have the privilege of dying someday and meeting the one who created us. But in terms of being servants, the things that we do on this Earth are also just for a time...and so my term of service will be handed over. The keys will be handed over on January 1, barring something extraordinary happening."
Cagle said much remained to be done, particularly in the realm of flood remediation. He cited the need to work with areas upstream of Harris County to contain or absorb water, including restoring the Katy Prairie, as well as the need to build a network of stormwater tunnels, a project expected to cost several billion dollars. He also spoke of the need to continue the work of building parks and greenspaces, which could serve both for recreation and to absorb water in times of flooding.
More than once, Cagle reached back into antiquity to illustrate his points. He closed by urging those that came after him to follow the advice of the ancient Roman architect and engineer Vetruvius. "Whatever we build," he said, "needs to be firmitas, utilitas, and venustas. It needs to be strong. It needs to be useful. And it needs to be beautiful."