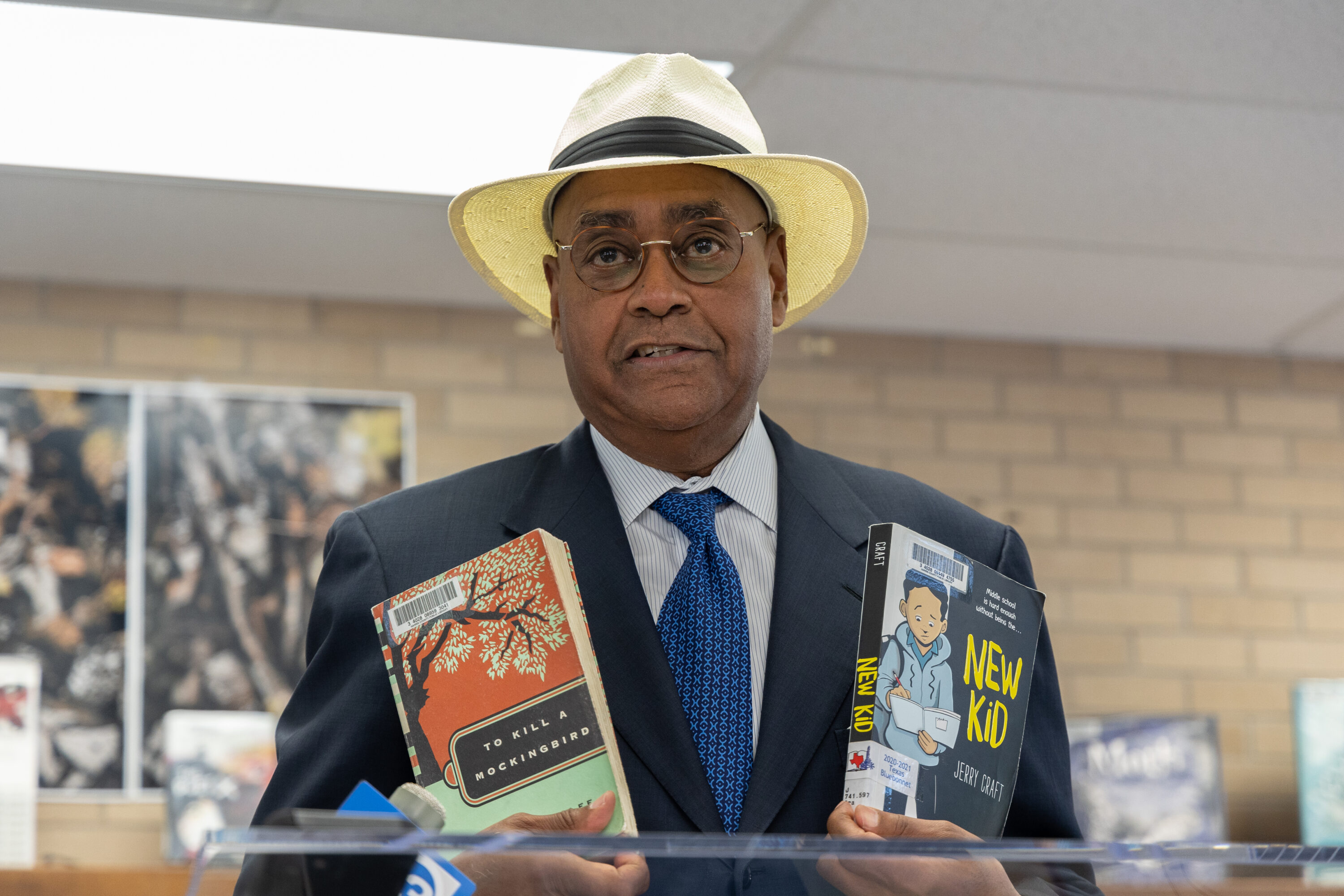 As Banned Books Week concludes, Harris County officials are reminding residents that a majority of Texas' banned books are available for lending within the county's library system.
During a press conference at West University Branch Library on Thursday, Harris County Public Library Director Edward Melton said it was important to allow parents to make their own decisions regarding what books their children are allowed to read.
"We make sure that people have access on an equal playing field so that if they wanna read those materials, they can," Melton said. "It's really up to the families and the parents, and even the children in terms of their rights to be able to read what they would like to read."
Melton added that the Harris County Library System currently has more than 600 banned titles in circulation.
This comes as an increasing number of books continue to be banned from school districts throughout the country due to subject matter deemed inappropriate for students. These include: gender identity and homosexuality, race, and certain historical topics.
A recent report from PEN America found that Texas currently leads the country in the amount of banned books — with 801 bans throughout 22 districts in the state. Nationally, 2,532 individual books were banned from July 2021 to June 2022, according to the report.
During Thursday's press conference, Precinct 1 Commissioner Rodney Ellis said having access to such books would allow students to be exposed to a variety of cultures and ideas that they wouldn't otherwise experience.
"It's so important for us to know more about one another," Ellis said. "The more we read, the more we learn about our people's cultures, the more tolerant it makes all of us."