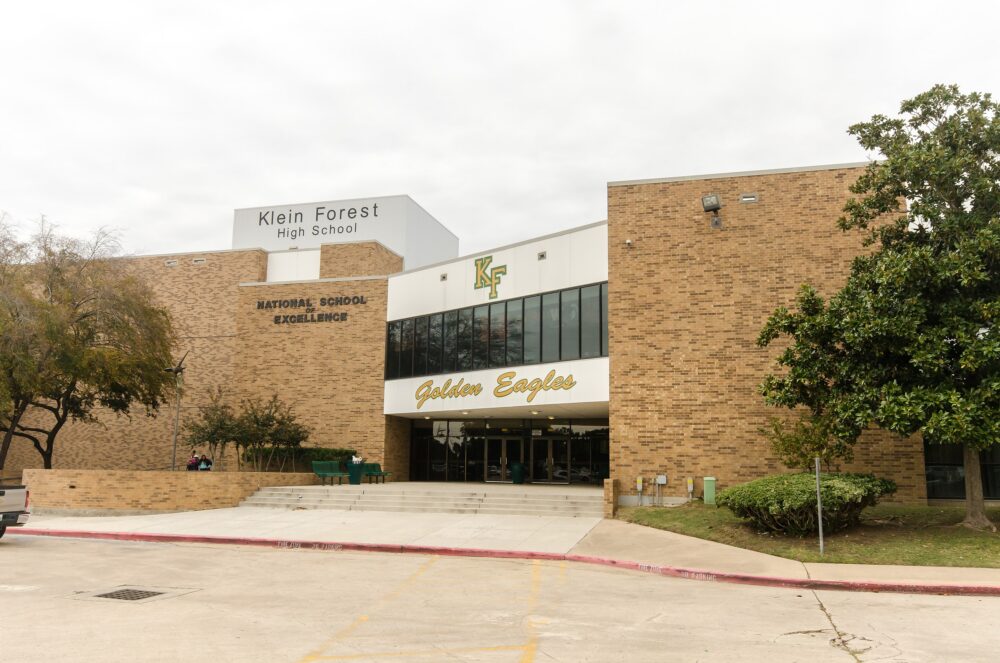 Updated at 2:03 p.m.
A student was arrested after allegedly making a bomb threat at Klein Forest High School on Thursday morning.
According to Klein ISD, students and staff were evacuated from the school after a student made the threat against the campus. Law enforcement searched the building and no explosives were found.
The student who made the threat against the school has been charged with a felony and those charges have been accepted by the district attorney's office, the district said. The student has also been expelled.
Klein ISD allowed parents to come pick up students, and students who take the bus home were sent home by noon.
The district announced that classes and after-school activities scheduled for Thursday were canceled. Students who left items at the school can pick them up Friday.
Thursday's incident was one of several in the Houston area this week involving a threat against a school campus.
A call about an active shooter on the campus of Heights High School turned out to be a hoax. The person claimed 10 people had been shot in a classroom on Tuesday afternoon. The Houston Police Department said it's looking into the incident at Heights H.S. and plans to prosecute whoever made the call.
Aldine ISD also amped up security at their schools this week following several unsubstantiated threats made against Eisenhower High School.