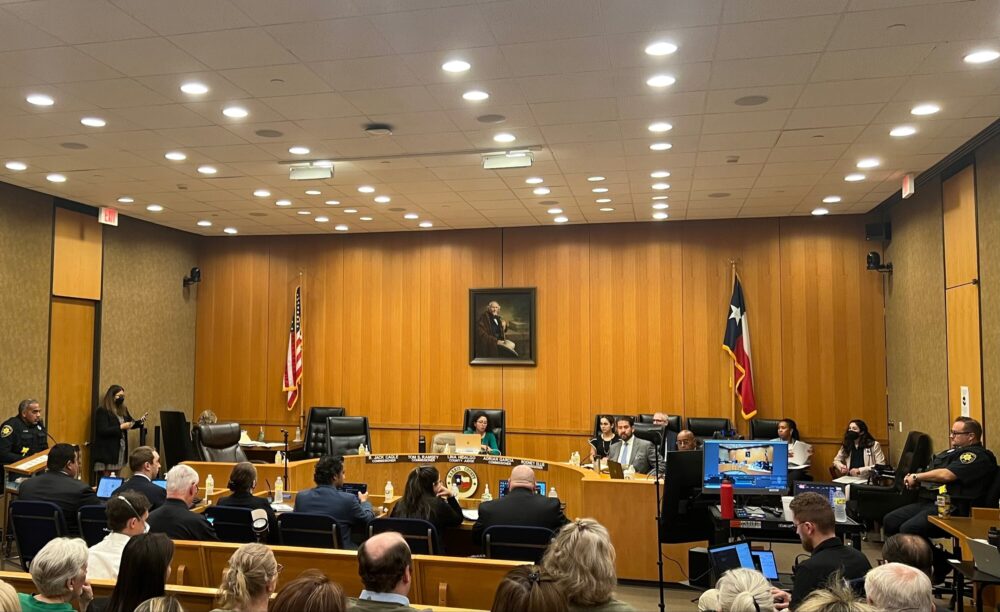 The two Republican members of the Harris County Commissioners Court boycotted Tuesday's meeting, blocking passage of the proposed budget.
By not showing up to Tuesday's meeting, Jack Cagle and Tom Ramsey triggered a state law that requires the county's tax rate revert to the "no new revenue rate," which is lower than the proposed rate by the county administrator.
In a press release, Cagle said that he used a "longstanding state law today to force some badly needed property tax relief through Commissioners Court."
Cagle said he and Ramsey agreed to transfer around $14 million from their own precinct budgets to the Harris County Flood Control District.
"We were only beginning to get back on our feet from the economic burdens imposed by COVID restrictions when historic inflation levels came along and knocked many of us flat again," Cagle said. "Now is not the time for local government to take advantage of inflated property appraisals to pay for an expanded government footprint. Now is when we should be fighting alongside taxpayers to help them dig out from under the rubble."
Initially, the room was packed to pre-pandemic levels, but many who were there to testify left after it became clear the proposed Democratic budget would not pass. At least half the people wore "Alex's Army" t-shirts, and many others wore green, the color of Harris County Judge candidate Alexandra del Moral Mealer's campaign.
In an emailed statement Commissioner Rodney Ellis said Ramsey and Cagle "betrayed the people of Harris County."
"The no-show Commissioners put politics ahead of the people to recklessly gamble with the lives and livelihoods of millions of people in Harris County for their own political payout," Ellis said. "By forcing the county to revert to an outdated budget that doesn't meet our current needs and challenges, we can't do what's needed now to fully serve and protect Harris County families or plan for the future. This political stunt forces draconian cuts to essential services for public safety, health care, flood protection, pollution control, and other services that Harris County communities deserve and rely on to stay safe and healthy."
The result is that Democratic commissioners and Judge Lina Hidalgo had no choice but to adopt what they called an "annualized short fiscal year 2022 budget." Democrats had been looking to pass a modest tax cut, but without further action, the tax rate will drop much further to what's known as a "no new revenue rate", which is a deeper cut in the tax rate.
Hidalgo said this would mean significant across-the-board cuts in county services, and that she wants to look into calling special meetings to deal with the budget every day between now and September 20 to highlight the potential damage of not passing the budget.
In simple terms: The revised budget cuts $106 million from what the Democrats had proposed for Fiscal Year 2023, which starts October 1.