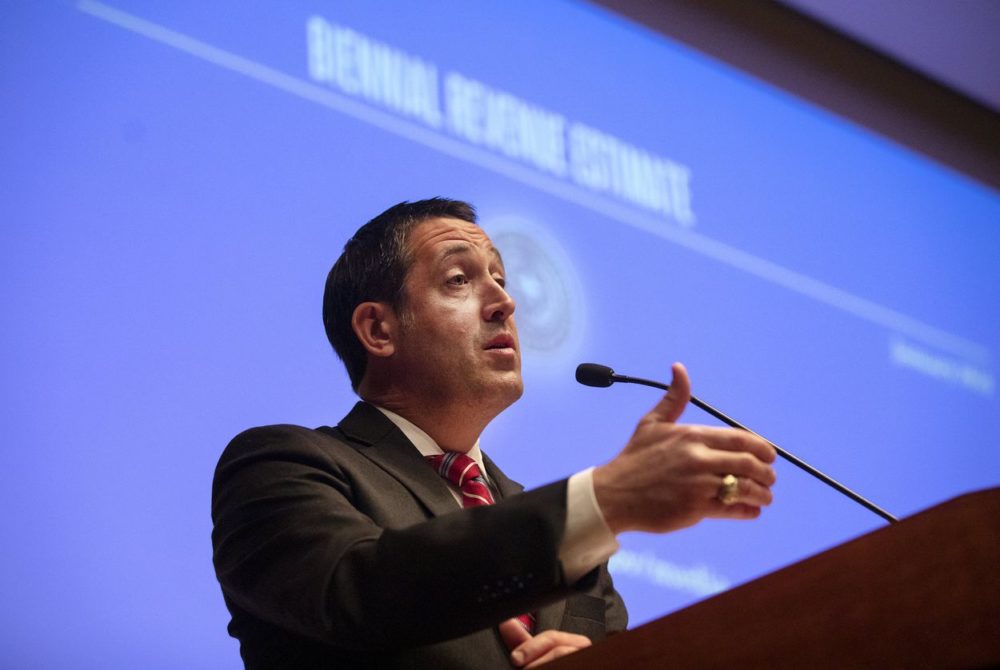 Harris County could sue the state of Texas and state Comptroller Glenn Hegar over accusations that the county is cutting funding for law enforcement. A decision about a lawsuit could be made as early as Wednesday. The county disputed Hegar's interpretation, as the county budget can't be approved until the dispute is settled. Houston Public Media's Andrew Schneider talked with Craig Cohen on Houston Matters Wednesday morning to break down the issue.
CC: What is the state comptroller, Glenn Hegar, saying that the county is doing wrong with its law enforcement budget?
AS: The comptroller says that the county is in violation of SB 23 which says counties of 1 million or more people can't cut spending for law enforcement unless voters approve it.
CC: And what is county leadership saying in response?
AS: They're saying they're actually spending more, not less, on law enforcement.
CC: How, then, is the county in violation of SB 23?
AS: Well according to Hegar the issue is over a county policy changed last year which eliminates rollover budgeting for constable offices. Basically, before last year they were allowed to keep any unspent funds in their budgets for future budget cycles. Now the county wants to operate in a use-it-or-lose-it environment through the year. Hegar believes that constitutes as a cut in spending.
CC: So, who's right?
AS: Well, it may be subject to interpretation of SB 23. Is the state law that's intended to protect law enforcement budgets about how much money they spend in a year, or when that money is spent? Does SB 23 mean the county doesn't have the right to determine that?
CC: Could there be a middle ground here? Could the county delay the elimination of rollover budgeting a year or two? Would that resolve this?
AS: Not necessarily. This is also a dispute about state vs. local authority over law enforcement budgeting and been fueled by accusations that large cities and counties in Texas want to "defund" the police. The politics fueling this won't go away even if Harris County finds a way to satisfy constables complaining about this.