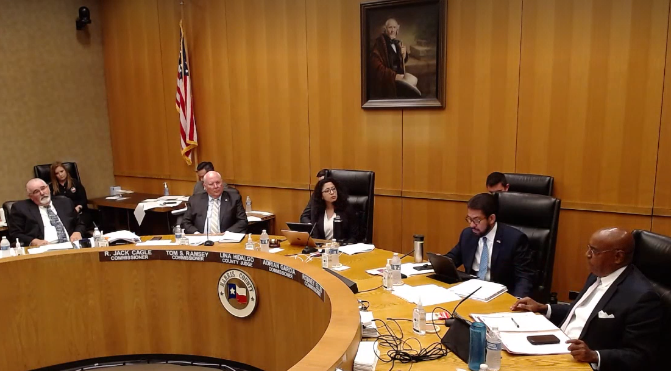 Low-wage frontline workers will now have a voice in helping Harris County leaders craft policy, after county commissioners on Tuesday voted to establish an essential workers board.
The Harris County Essential Workers Board is the first of its kind in the U.S. and will aim to establish a formal role for workers in determining workplace health and safety policies in the region.
The board will be led by frontline workers from Houston-area labor groups, including United for Respect, Workers Defense Project, Jobs With Justice, Fe y Justicia Worker Center, and the National Domestic Workers Alliance.
During Tuesday's meeting, community members like Sandra Cisneros-Peeters with Workers Defense Project advocated for the board's creation.
"Today, you have the opportunity to not just be a part of history, because this workers-led board would be the first in the country, but more importantly, your 'yes' vote shows that you respect and honor the essential workers who died during this pandemic and that you actually believe in protecting those who are still living and working," she said.
Commissioners voted 3-2 along party lines in favor of creating the board. Republican Commissioners Tom Ramsey and Jack Cagle said they supported essential workers, but both chose to not support the creation of another government board.
"I think that we each have a duty to listen and to help, to support, but I don't know that we necessarily need another committee, another group, another board," Cagle said.
Miranda Salinas, a Houston Walmart worker and leader for United for Respect, said the board's creation was important because it will allow frontline workers to voice their opinions regarding legislation that directly impacts them.
"No one knows what's really happening on the COVID front lines better than essential workers," Salinas said. "We need an Essential Worker Board in Harris County so that our expertise can help shape the policies that will keep us all safe. This is a monumental victory for essential workers and their families."
Additional reporting by Andrew Schneider.