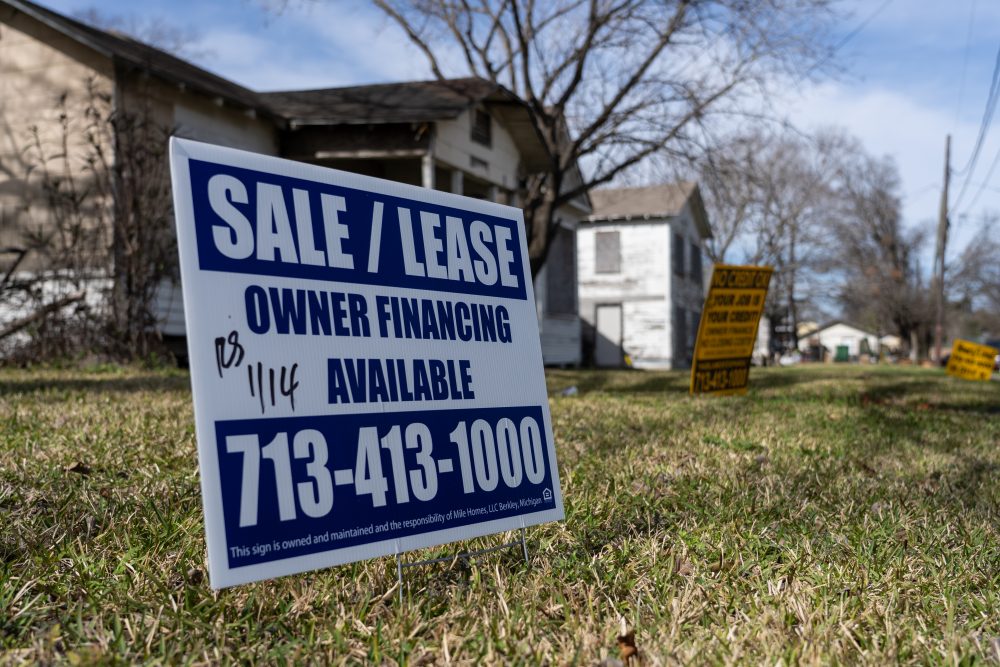 Nearly 500,000 Harris County households are paying more than they can afford for their homes, according to a housing study conducted as part of an effort to develop a comprehensive 10-year equitable housing plan for county residents.
The Harris County Housing Survey was conducted by Rice University's Kinder Institute for Urban Research from June 2020 to March 2021, with the goal of examining real estate needs in the Greater Houston.
According to the study, almost 500,000 households with incomes below $75,000 are "cost burdened" — meaning they are paying more than 30% of their incomes for their homes. This forces low-income families to make difficult financial decisions, according to Adrienne Holloway, the executive director of Harris County's Community Services Department.
"They're deciding whether they can pay their rent, or they're going to buy food. Whether they can pay for child care, and go to work, or are they going to pay for their rent," said Holloway. "It shouldn't be that hard."
The study found that out of 17,510 respondents in Harris County, 53% said they felt anxiety about whether rising costs will make it difficult to stay in their home. Additionally, 14% said they wanted to move, but felt as if there were no affordable housing options.
Researches also found that many residents who made below 60% of the county's median household income — about $35,000 a year — were often times fast food workers, cashiers, home health and personal care aides.
According to Luis Guajardo, the urban policy research manager at the Kinder Institute, low-income families with children are three times more likely to have moved in the last three years when compared to the average county resident, which can lead to "disastrous effects."
"Housing disruptions will lead to children performing less well in school, they'll be more prone to learning disabilities and behavioral problems, and are less likely to graduate from high school than their peers," Guajardo said.
Guajardo added that about 200,000 more households that make less than 120% of Harris County's median household income will be formed in Harris County over the next 10 years, creating an added sense of urgency to the issue.
"There's just not enough (affordable housing) out there," Guajardo said. "And while the county and public entities are working really hard to bring affordable housing at that level, it's the scale of the need is just overwhelming and we need to really grapple with that."
The study also briefly outlines how the county plans to mitigate the growing number of cost burdened households. The plan includes investing in all neighborhoods and places equally, enabling consistent and easy access to services, and building hazard resilience into homes.
The full 200+ page report will be released later this month.