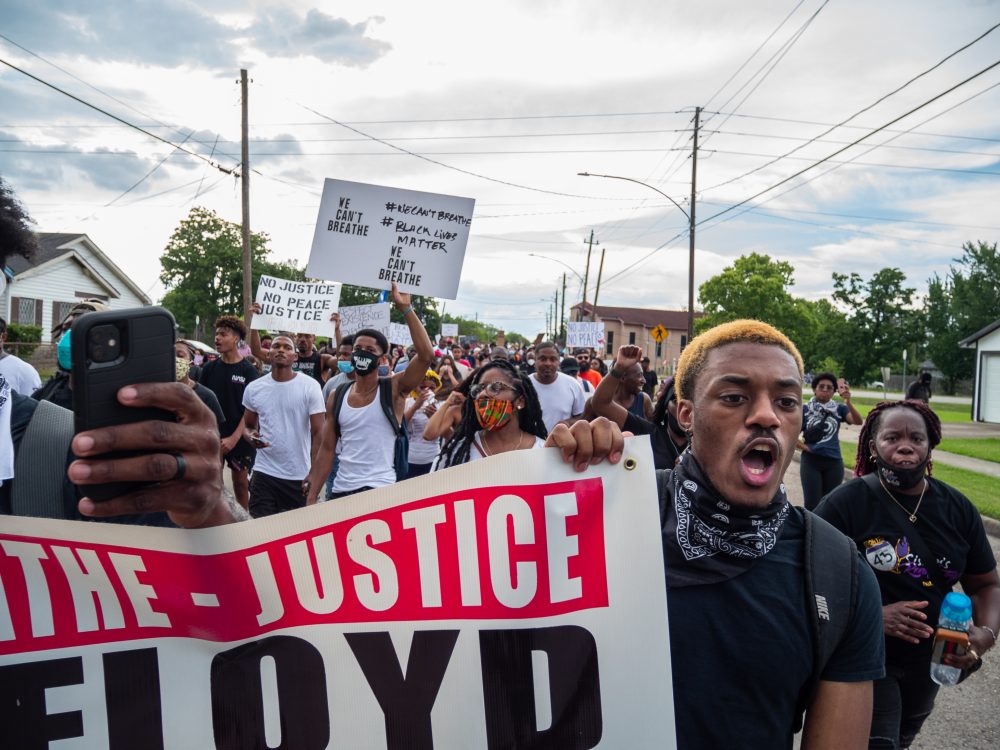 Black Harris County residents are more likely to consider police violence as a major concern when compared white and Latino residents, according to a new poll from the University of Houston.
The poll, conducted by the UH Hobby School of Public Affairs, found that white residents are more likely to consider infrastructure, taxes, and education among their top concerns, while the top concerns for Latino residents include failing public schools, the city's homeless population, and lack of access to health care.
The report was released Wednesday and analyzes the top concerns among all Harris County residents. It comes in the wake of a year of civil unrest in the country following the killings of George Floyd and Breonna Taylor, both African Americans, at the hands of police.
Floyd's death led to days of protests in Houston.
Hobby School senior research associate Mark P. Jones also said the pandemic has increased concerns minority communities have already had regarding health equity.
"Latinos and African Americans are being disproportionately impacted by the coronavirus, but these inequities have been evident long before the current public health threat," he wrote.
About 65% of Harris County Democrats consider racial inequality a major concern, compared to just 9% of Harris County Republicans.
According to the report, 58% of Democrats considered police violence a major concern, compared to 19% of Republicans and 39% of independents.
Additionally, the poll found that woman are significantly more likely than men to consider economic inequality, social welfare issues, and racial discrimination as major concerns.
Overall, the top concerns plaguing the residents of Harris County are flooding and violent crime, according to the report.
More than three years after Hurricane Harvey caused record flooding and damaged hundreds of homes, 66% of residents still say that flooding is a major concern for them.
The other major concern residents have is violent crime, with 62% of respondents saying that's a top issue. Researchers said this shows that people want to feel secure in their homes, whether they feel the main threat to that is flooding or crime.
Other concerns include failing public schools, streets in poor condition, homelessness, lack of access to health care, and traffic congestion, with more than 50% of Harris County residents listing these as major concerns.
Additional reporting by Katie Watkins.
Read the full report below: