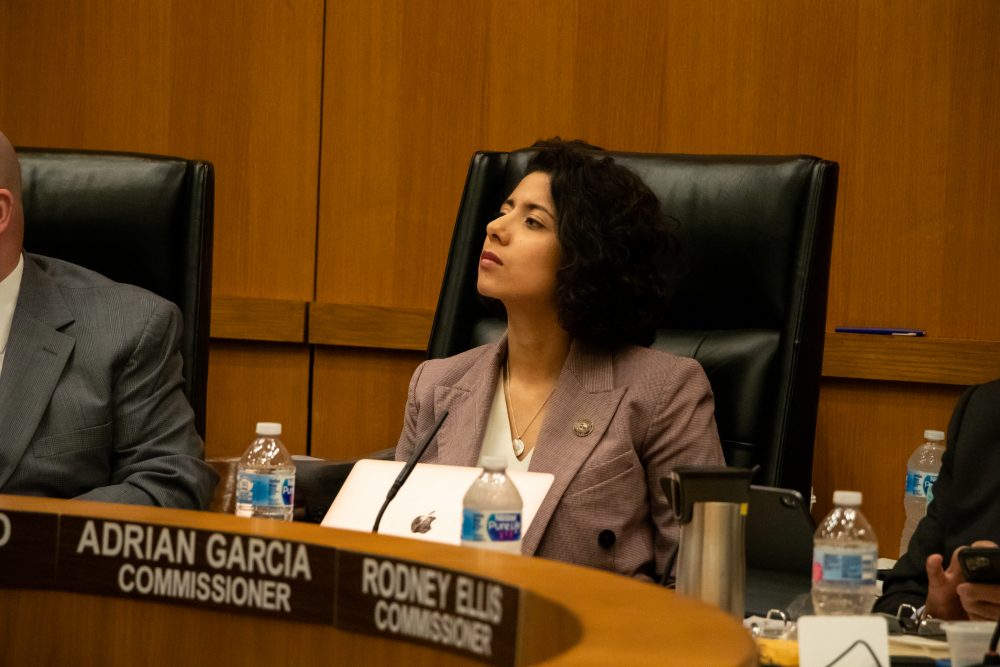 Harris County leaders on Tuesday will begin to hash out a spending plan for the upcoming fiscal year, as the largest county in Texas deals with a roughly flat budget compared to the last cycle.
The proposed Harris County budget will total roughly $5 billion, with a little less than $2 billion in the general fund, about the same as last year.
At Tuesday's Harris County Commissioners Court meeting, Budget Director David Barry will make a formal presentation, opening debate among the commissioners and Harris County Judge Lina Hidalgo. The legislative body will vote on the budget the following court session, on Feb. 9.
Hidalgo said the county is anticipating slightly more revenue to work with because more residents have moved into the county and are paying taxes.
But that's not keeping pace with the demand for services.
"We basically have to find a way to keep up our rainy day fund, keep up the services we need to maintain, and also address areas that have been underfunded for a very long time: environment, public health, early childhood education," Hidalgo said.
Hidalgo warned that, going forward, the county could anticipate a fiscal crunch due to the effect of the COVID-19 pandemic on property tax collections.
"We expect the revenues to be affected not just now but also for the next about year-and-a-half," she said.
The county will be funding several new offices, including that of the recently created election administrator. Hidalgo anticipated funding that office with resources that previously went to the offices of the county clerk and the county tax-assessor-collector, which respectively handled elections administration and voter registration before last November.
The budget may also entail some cuts to law enforcement, and shifting resources to other departments like the Harris Health System.
"We've had law enforcement respond to mental health calls," she said. "There's certainly cost savings and efficiencies to be found if we target the homelessness angle, the mental health angle, and the law enforcement angle through best practices-focused programs on mental health crises and how to respond to those."
This will be the first budget under the county's new budget director, David Berry. Last year, county leaders voted 3-2 along party lines to fire the previous director, Bill Jackson, with Democrats alleging Jackson wasn't doing enough to make the budget process transparent.