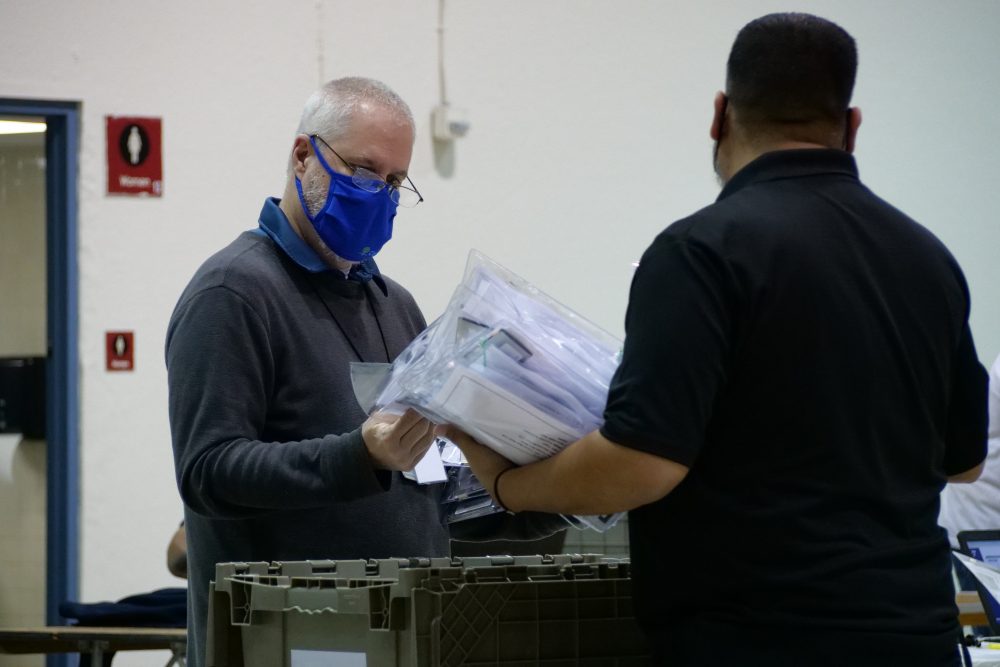 Harris County did not find any evidence of election fraud in the November election, despite widespread allegations of fraud from individuals ranging from President Donald Trump to local Republicans.
That's the finding of a multi-agency, bipartisan task force set up to monitor the safety and security of the election — the Harris County Elections Security Task Force — composed of individuals from the Harris County District Attorney's Office, the County Attorney's Office, the County Clerk's Office, and the Office of Precinct One Constable Alan Rosen.
The task force used techniques including undercover investigations and even explosive detection canine units to track down any evidence of fraud or tampering.
Special Assistant County Attorney Terence O'Rourke, the task force organizer, said the group responded to hundreds of allegations of wrongdoing, but found little evidence.
"Only about 20 of them arose to the point of being real cases that required investigation, and of that we found no vote harvesting, tampering, and that was a good sign," he said.
O'Rourke noted that the group was ideologically diverse: The lead task force official from the DA's office was a former Republican candidate for county attorney, Jim Leitner.
"We made an effort to make sure that there were people who had no political backgrounds at all, and 100% professional," O'Rourke said, "People who had sensitivity and understanding of both Republican and the Democratic parties on this."
The announcement comes as the county has charged a former Houston police captain, Mark Aguirre, with assaulting a man he believed was involved in vote harvesting. That investigation found no evidence of ballot fraud.
Aguirre was working as a paid investigator for an organization called the Liberty Center for God and Country, led by Republican activist Steven Hotze, according to court documents.
In a statement, DA Kim Ogg said she was confident in the results of the investigation.
"We all worked together to ensure our elections, which are the lifeblood of democracy, were free and fair and that any and all allegations were thoroughly investigated," Ogg said.
Read the task force findings below.