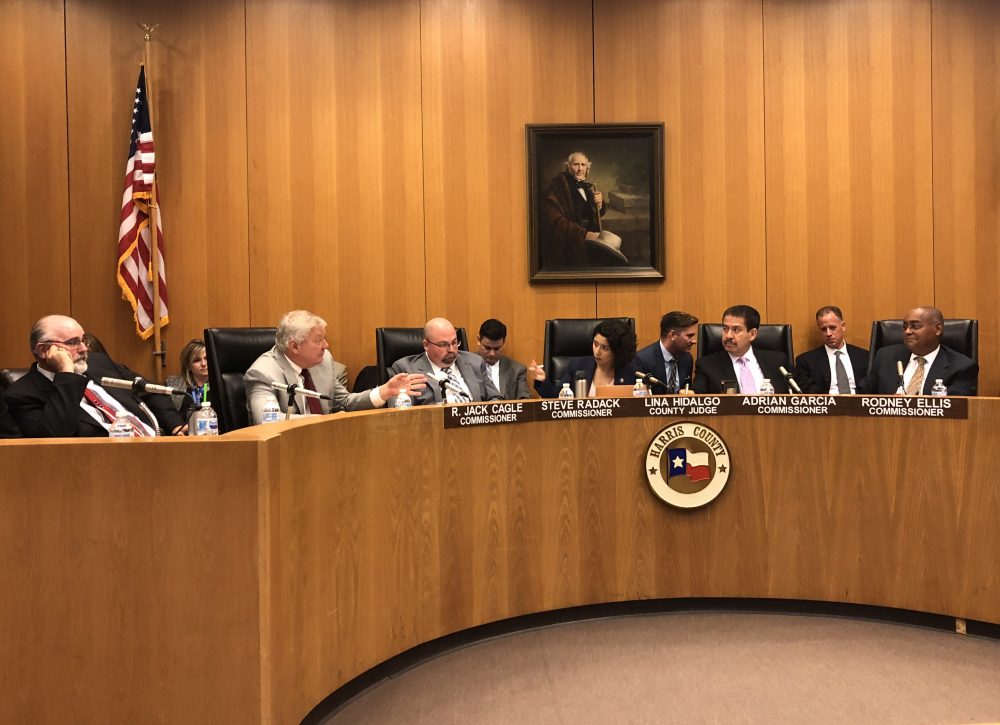 Harris County Commissioners declined to withdraw the county's newly appointed independent election administrator on Tuesday, after Attorney General Ken Paxton threatened legal action over what he said was an improper appointment.
Paxton and Secretary of State Ruth Hughs have accused county leaders of violating the Texas Election Code in creating the post, and in their appointment of Isabel Longoria, rendering both null and void. In a letter sent Monday, Paxton said the commissioners had 14 days to act, or he would take the county to court.
Commissioners met in executive session Tuesday with representatives of the Harris County Attorney's Office, then declined to take any further action, making a lawsuit all but certain.
This summer, County Judge Lina Hidalgo and the commissioners voted 3-2 along party lines to create an appointed Office of Election Administrator, combining the election responsibilities of the county clerk with the voter registrar responsibilities of the tax assessor-collector.
Commissioner Rodney Ellis, a Democrat, said he was proud of the work the county had done in advancing what he called necessary election reforms. Ellis said that the previous arrangement of election and voter registrar powers held by elected officials was a relic of the Jim Crow era, and noted that well over 100 Texas counties have already created independent election administrators to take over those duties.
Ellis also condemned Paxton's threat as part of a pattern of voter suppression, citing the attorney general's multiple lawsuits prior to the election. Those included successful efforts to bar then-Harris County Clerk Chris Hollins from mailing absentee ballot applications to all registered voters, as well as his successful suit to limit all Texas counties to a single mail-in ballot drop box location. He added that he was confident the county would prevail in any new lawsuit Paxton might bring.
"I think that the general's pronouncement that the Harris County Office of Election Administrator does not exist and calling Ms. Longoria's appointment void over administrative technicalities is just another blatant attempt to continue that assault on Texas voters," Ellis said.