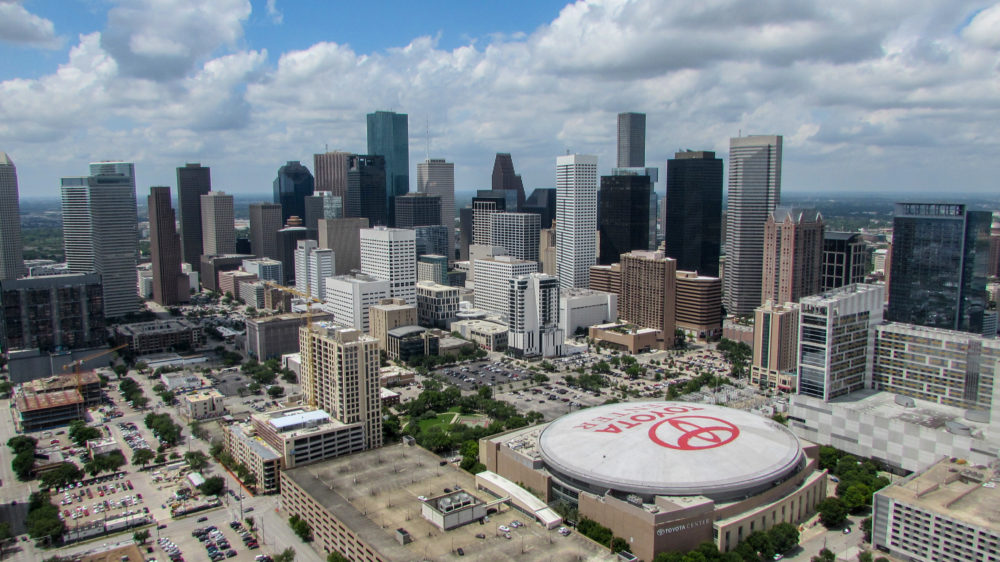 Houstonians were mostly positive about job opportunities before the coronavirus pandemic, but were worried about rising inequality — something that may only be worsened by the impact of COVID-19.
That's according to the annual Houston Area Survey from Rice University's Kinder Institute For Urban Research, released this week and conducted before the spread of COVID-19 in Houston.
About four in 10 people say they wouldn't have been able to come up with $400 for an emergency, while 35% said they had a problem paying for food in the past year. About a quarter of families have no health insurance. All those numbers were higher among black and Hispanic respondents. And African Americans and Latinos were twice as likely to report poor health than Anglos and Asians.
The data underscores the impact of the coronavirus on certain populations, said Rice sociologist Stephen Klineberg, who has directed the survey for the past 39 years.
Klineberg said it was "not surprising" that the epidemic impacted black and Hispanic communities more than others, and said it was "an enormously important part of the challenge" of economic recovery.
In Harris County, half of all the reported deaths from the pandemic have been among black residents, even though African Americans account for only one-fifth of the county's population.
MORE: Dr. Klineberg Discusses 2020 Survey Findings On Houston Matters
Other Findings
The survey also finds Houstonians are becoming more trustful of others, and less fearful of crime.
Forty-two percent said they believe most people can be trusted, compared to 32% in 2015, and 17% said they are "very worried" about being the victim of a crime, down from 29% five years ago.
Acceptance of immigrants, and those with a difference in background or sexual orientation, is going up.
Seventy-seven percent said refugees who are fleeing danger should be welcome in Houston and 63% agree that same-sex marriages should have the same legal status as heterosexual marriages, up from 49% in 2015.
Seven in 10 Houstonians said the possession of small amounts of marijuana should not be treated as a criminal offense.
"We see the world differently today than we did five and 10 years ago," Klineberg said. "And that's what I think these surveys remind us of: This how we are changing, and where we are today, and how issues and possibilities that we might have thought of and said, 'no, that's not feasible,' five or 10 years ago, may be more feasible today."