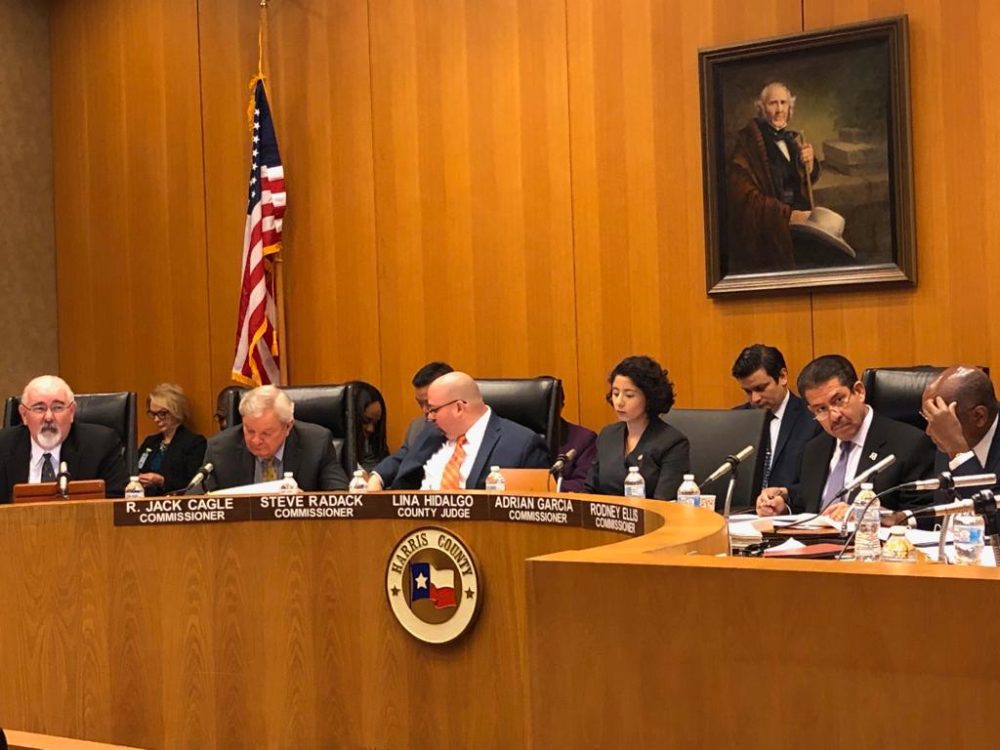 Harris County Judge Lina Hidalgo wants to make it easier for the public to get details about Harvey recovery and flood mitigation, but the federal government shutdown is prompting the county to put some of that work on hold.
The county will push ahead with work it's paying for on its own. But Russ Poppe, executive director of the Harris County Flood Control District, is recommending a freeze on some projects that depend on federal block grants.
"Some of these federal programs, unfortunately, don't have pre-award authority, meaning that if we choose to go and advance these things locally, we're certainly at risk without getting reimbursed on something that would otherwise be eligible for reimbursement," Poppe says.
Harris County is currently moving forward on projects accounting for roughly $1.8 billion out of the $2.5 billion flood bond package voters approved last year.