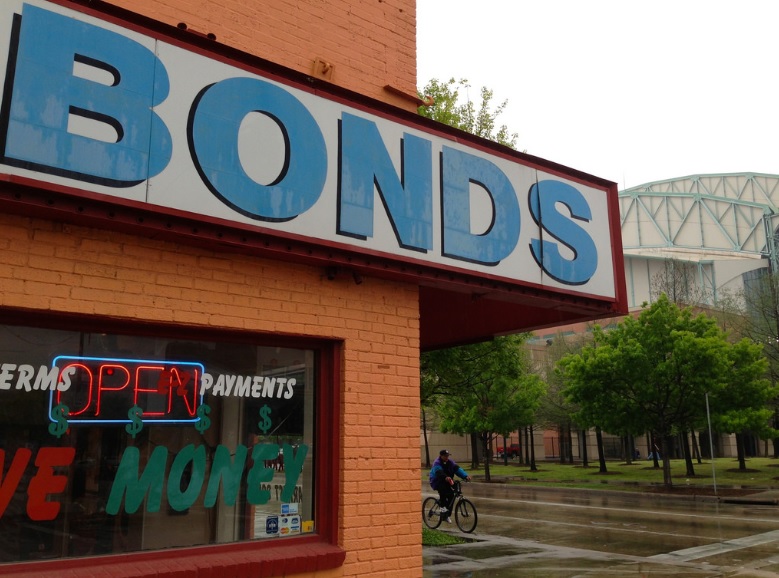 There are new developments about the ongoing lawsuit over Harris County's bail system as the county's new misdemeanor judges have withdrawn an appeal their predecessors had filed, the Houston Chronicle reports.
The judges, who were elected in the November 6 election, are also replacing a Washington, D.C. law firm that was handling the lawsuit with Allan Van Fleet, a Houston-based pro bono attorney.
Attorneys and civil rights groups filed the lawsuit back in 2016 on behalf of defendants who were jailed for days in Harris County because they couldn't afford to pay bail bonds on low-level offenses.
The litigation is being handled by the court of U.S. District Judge Lee H. Rosenthal, who determined the county's bail system is based on wealth and is unconstitutional.
According to the Chronicle's reporting, Judge Darrell Jordan, the only misdemeanor judge who kept his bench in the last election, the parties involved in the litigation are working on a settlement that could be reached by February 1.
Harris County Attorney Vince Ryan said in a statement he supports the newly-elected judges in their effort to resolve the case "on terms they find acceptable."
Ryan added his office is "confident" the parties "will be able to reach a settlement that maximizes the number of misdemeanor detainees who are eligible for prompt release from jail without secured bail and that also provides due regard for the rights of victims and protection of the community while preserving the independence of the judiciary."
Tarsha Jackson, Harris County director of Texas Organizing Project, a civil rights group that advocates for bail reform, praised the judges' decision to withdraw the appeal and said they look forward to a settlement.
The next hearing in Judge Rosenthal's court is scheduled for February 1.