Ed Emmett steps down as Harris County judge on January 1, after 11 years in office. Judge-elect Lina Hidalgo will be sworn in the same day.
Ask Emmett what he thinks Harris County's biggest accomplishment was under his leadership, and he points to the $2.5 billion flood bond passed in August. But as he told Houston Matters Friday, what he's proudest of personally is his work on mental health.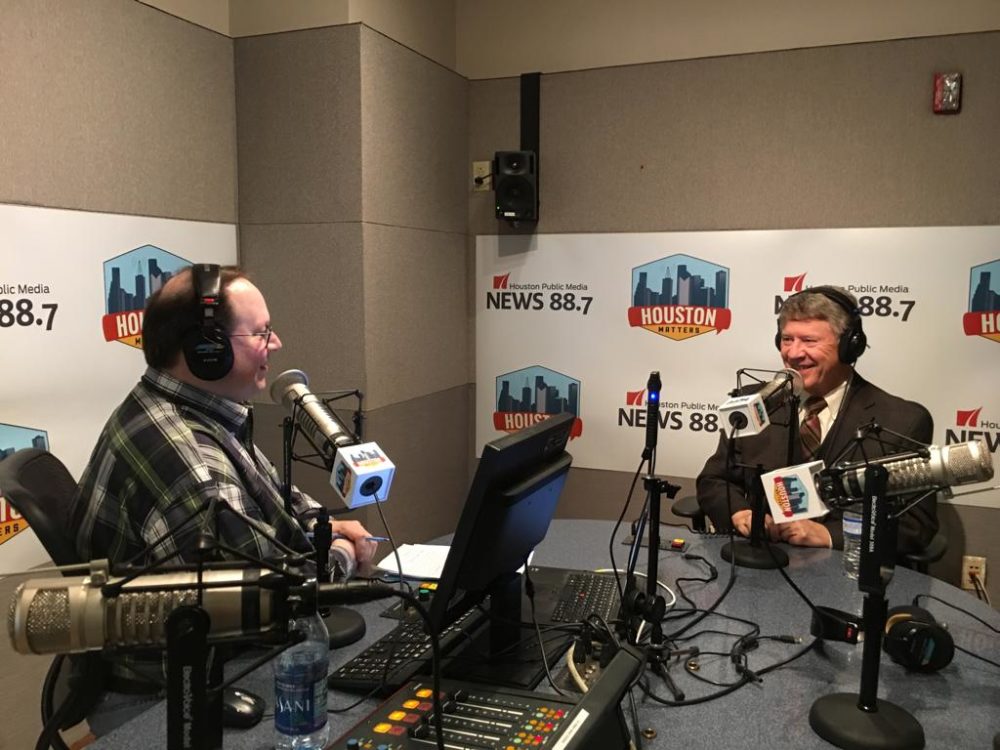 "A very humbling experience: they named the Judge Ed Emmett Mental Health Diversion Center, so that people start getting help in a mental health setting rather than in the jail," Emmett said. "That's a great thing. But beyond that, we've just brought a lot of attention to the whole issue of mental health and the needs and made it more of a health care issue, as opposed to some stigma that you deal with."
But Emmett says it will take years, and a lot more state funding, before the jail is no longer Harris County's biggest mental health care provider.
Ed Emmett talks about how he wants to be remembered:
Emmett says one of his biggest concerns going forward is the trend of state government overriding local control.
"I and other officials have failed to convince certain state leaders to leave local government alone," Emmett said. That appears to be a reference to Governor Greg Abbott, Lieutenant Governor Dan Patrick, and State Senator Paul Bettencourt, all of whom favor limiting property tax growth. Property taxes are the chief source of revenue for county government.
"We're continuing to hear these things coming out of Austin that they're going to restrict our revenue," Emmett said. "And if you do that to Harris County, particularly if you restrict us to state population growth, which is part of the plan, that's ludicrous. Because if the state grows 1 percent, Harris County's going to grow 8, 9, 10 percent. And Fort Bend and those are going to grow even faster. So the inability to form a better working relationship with the state still troubles me."
Ed Emmett tells us about his upcoming new job teaching at Rice University:
Emmett is preparing to take up several new responsibilities at Rice University, his alma mater. He'll become a non-tenured professor, teaching a course this spring on the workings of the Texas Legislature. He'll also serve as a senior fellow at the Kinder Institute for Urban Research and assist with the establishment of Rice's new innovation center.