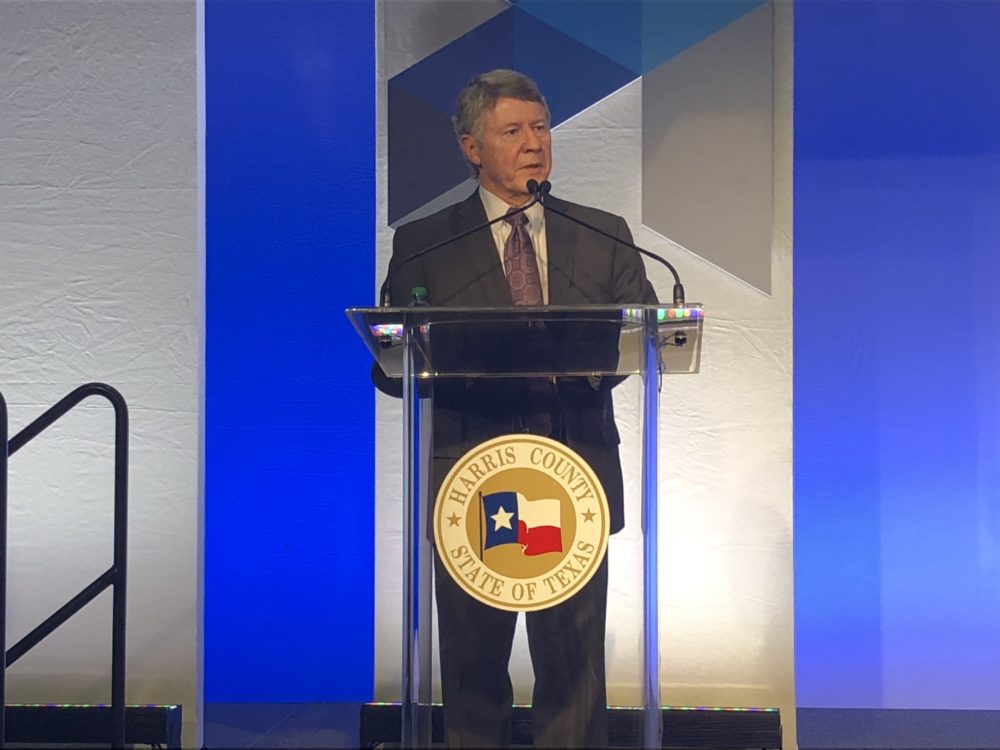 Harris County Judge Ed Emmett used his State of the County message to mark the progress toward recovering from Harvey. But he also hinted at political fights to come.
Speaking before the Greater Houston Partnership, Judge Emmett credited the county's successful flood bond referendum with making future recovery possible. He said the election wouldn't have taken place without the help of state legislators and the approval of Governor Greg Abbott.
"So I look forward to building upon that involvement," Emmett said, "and, yes, upon the 86 percent voter approval of the bond, to convince state leaders not only to tap the 'Rainy Day Fund' for some of the projects needed to protect Texans who live in Harris County and surrounding counties, but to now suddenly work with Harris County in many other areas."
Emmett said that means not capping property taxes, which are the chief source of county revenue. Governor Abbott is running for reelection on a pledge to cap property taxes in the next legislative session, while Lieutenant Governor Dan Patrick is pledging property tax cuts. Thus far, Governor Abbott has resisted calls to tap the 'Rainy Day Fund' –the official name is Texas Economic Stabilization Fund– to pay for disaster relief or flood mitigation projects.