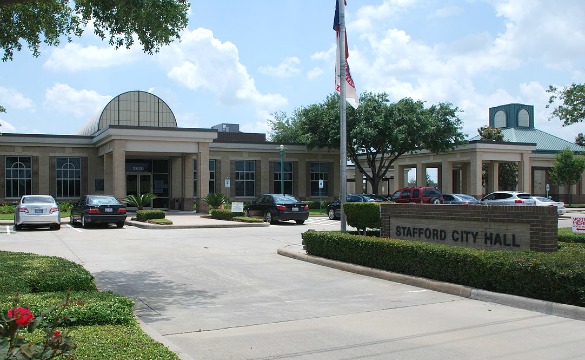 Stafford residents expressed mixed reactions toward the news that the city could implement a property tax for the first time in nearly three decades.
Located just southwest of Houston, Stafford is the largest city in Texas without a property tax, according to the Stafford Economic Development Corporation.
However, the city council could ask voters to approve a property tax next November.
Council members held a public meeting Wednesday to discuss a potential property tax and gather feedback from the public.
City council members themselves varied in their stance on a property tax. Council member Virginia Rosas said that the city has grown and needs a property tax to help support its operations.
"We want to hear from the community — good bad or ugly," she said during the meeting. "And we understand that a lot of people moved here because it was zero property tax."
Some council members said they were unsure about the property tax, or wanted to do more research first. Council member William Bostic said he's opposed to the measure and that younger residents would shoulder the property tax.
"The burden's going to be on my generation," he said. "It's already hard enough for us to get a house."
About a dozen members of the public showed up to the Wednesday meeting. Several people expressed frustration with the city's finances and council's approach, but some still said they would support a property tax.
Resident Joe Longoria said he understood the need for a property tax, but said some residents felt "cheated" by leaders who had said previously that the city's finances were in good shape.
"We have to know what your priorities are going to be when you get this money from the tax," he said.
Some attendees also asked the city council to look at other options.
Wen Guerra, a former city council member, addressed the council, saying there were alternatives to fund the city.
"There's ways of making money, if you do your due diligence and you look at all the economic possibilities, without putting the weight of the taxes on the actual people that live in this city and own property," he said.
Stafford residents currently pay taxes to the county, school district and community college, but the city itself is currently primarily funded by sales tax.