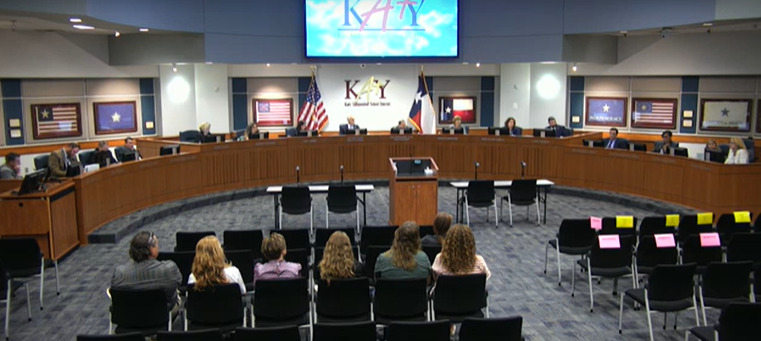 Katy ISD's Board of Trustees has approved new school boundaries for the 2024-2025 school year.
Students from two junior high schools and two high schools will be re-zoned next year to new schools scheduled to open in the fall.
Some students from Stockdick Junior High and Haskett Junior High will be re-zoned to Junior High #18. The new junior high will be located at 25747 Longenbaugh Road in Katy.
Additionally, some students from Paetow High School and Katy High School will be rezoned to High School #10. The rezoning will not impact students who will be juniors or seniors next school year. High School #10 will be located at 7800 Katy Hockley Road in Katy.
The northwest quadrant of Katy ISD, where the two new schools will be located, has seen rapid growth.
The school district says the rezoning will help ease overcrowding at schools that are already enrolled above capacity.
"… (S)everal Katy ISD schools in the northwest quadrant will see relief as we prepare to open Junior High #18 and High School #10 next school year," Ted Vierling, Chief Operations Officer at Katy ISD, said in a school district news release.