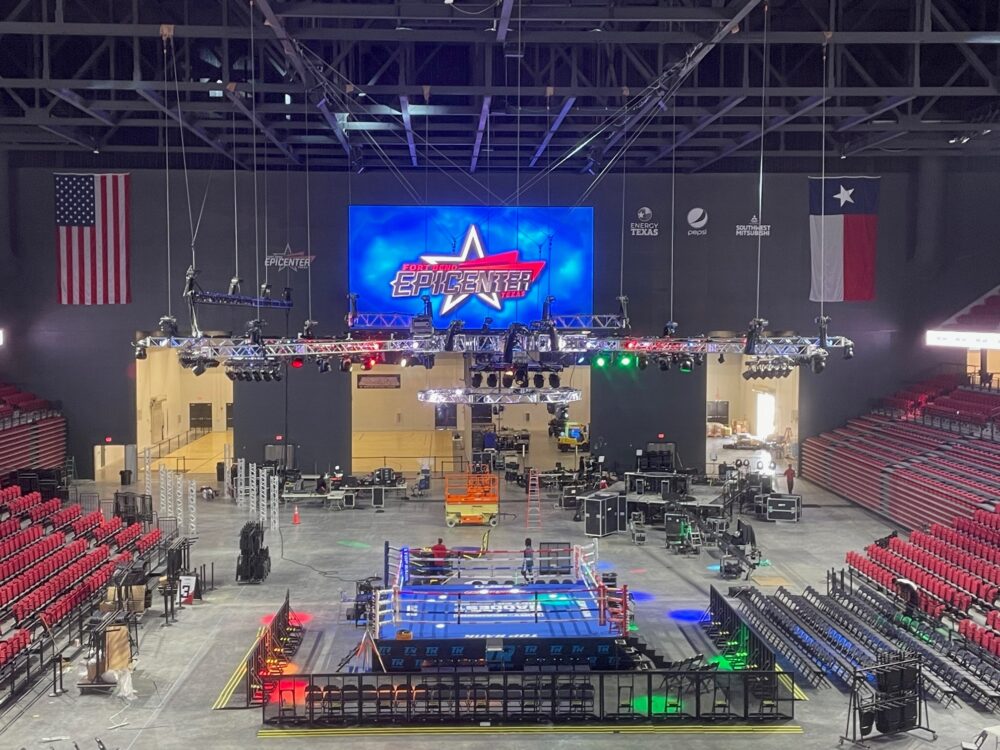 The Fort Bend County Epicenter will host its first professional sporting events this weekend and next week, marking a milestone for the $120 million venue that opened in August.
About 4,000 visitors are expected to descend on the venue Saturday for a series of boxing matches that will be broadcast live on ESPN. Then, another 7,000 spectators are expected to show up for a professional wrestling event Wednesday evening, which will be broadcast live on TBS.
The 230,000-square foot Epicenter was built with the goal of hosting major events for the surrounding region. The coming week marks the venue's initiation into this role.
"Our first two major events will showcase Fort Bend County and the Epicenter on live national TV," said Toby Wyman, the Epicenter's general manager.
The boxing matches will include fights between World Boxing Organization world champion Janibek "Qazaq Style" Alimkhanuly and International Boxing Federation world champion Vincenzo Gualtieri, as well as U.S. Olympian Keyshawn Davis and Nahir Albright.
The wrestling matches will be hosted through All Elite Wrestling.
The Epicenter is located in Rosenberg, about 30 miles southwest of Houston. The venue was built through a public-private partnership and the county will gain full ownership of the Epicenter building once the debt is paid off.
The facility's location, at 28505 Southwest Fwy., makes it easily accessible to local residents, Wyman said.
"We'll be in the backyard of folks, so it's easy to get in and out of here and have an opportunity to experience this type of entertainment and sporting events without having to necessarily leave Fort Bend County," he said.