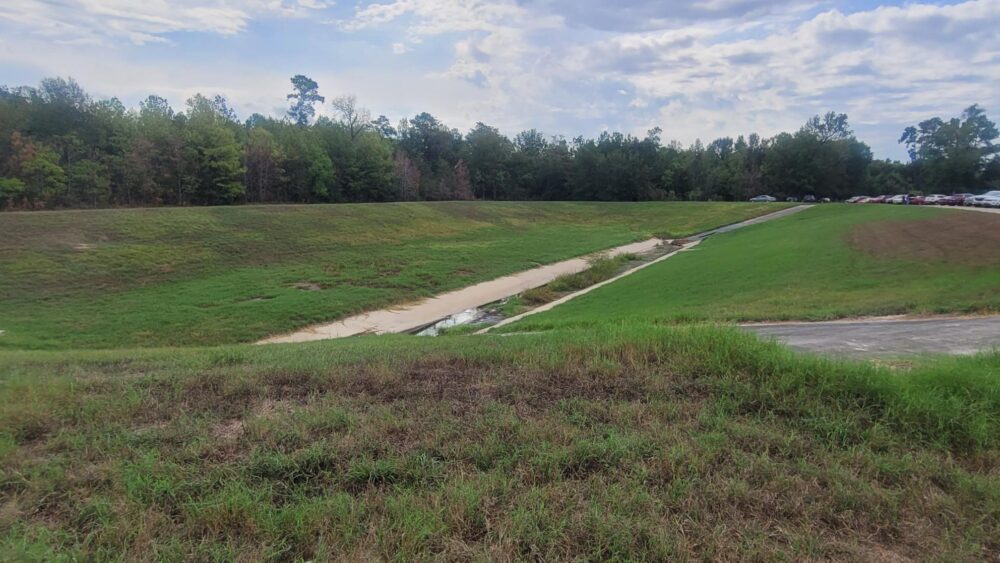 Federal, state and Houston-area officials are celebrating more than $23 million in funding for stormwater detention in the Cypress Creek watershed.
U.S. Rep. Dan Crenshaw, who helped secure federal funding for the T.C. Jester Stormwater Detention Basin project, said it's one of many flood-mitigation initiatives in the Houston region.
"That should remove quite a bit of stormwater out of the creek and mitigate and reduce the chances of flooding in residential areas, business areas, all the above," he said. "So we're pretty excited about that."
The Harris County Flood Control District (HCFCD) said the project, near the Klein area northwest of Houston, will reduce flooding risks for area homes and businesses. The district's executive director, Tina Peterson, said the region where the basin will be built was one of many areas that flooded during Hurricane Harvey in 2017.
"This particular region has had a group of very engaged stakeholders who have been very involved in wanting to see projects in their region," Peterson said.
A study from the flood control district indicates most flooding along Cypress Creek is caused by stormwater backing into rivers or streams, which then overflow into neighborhoods. According to the district, the T.C Jester Stormwater Detention Basin will be developed on around 171.5 acres, with construction expected to start in early 2024.
Peterson said some other stormwater detention basin projects in the Cypress Creek watershed will start construction in the next six to nine months, and the remainder of them will be in construction no later than 2024.
Harris County Precinct 3 Commissioner Tom Ramsey said a total of $750 million is being invested in flood improvements and resiliency throughout Harris County.
"Probably the watershed that needs the most capital projects anywhere in Harris County is this one," Ramsey said.
Earlier this month, the City of Houston announced another project involving the construction of a stormwater detention basin in the Heights area.
"While no single project can eliminate flooding, what we do know is that projects like this greatly reduce the risk," Peterson said at the time.
Residents can keep track of various projects for the Cypress Creek watershed and other areas of Harris County online.