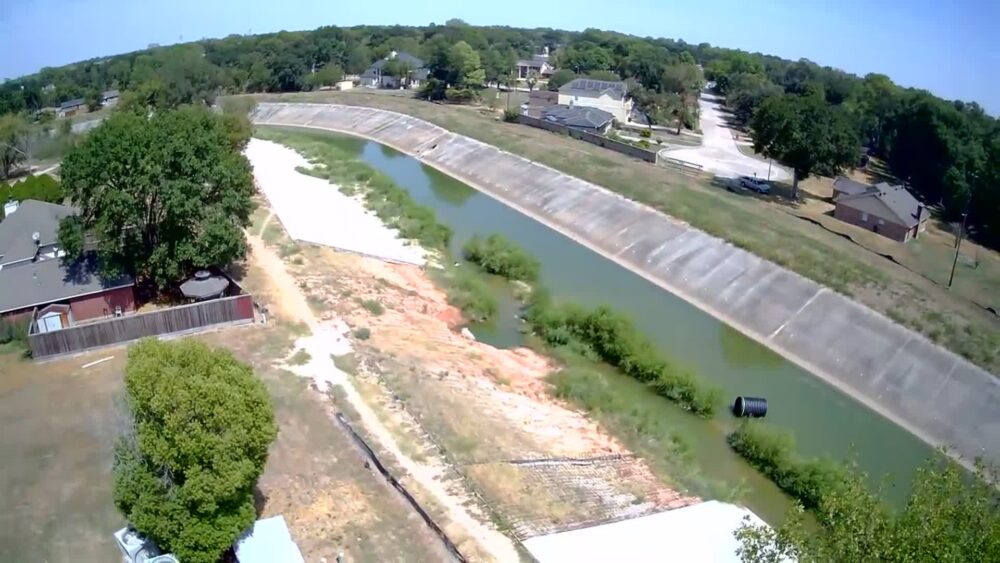 The stretch of White Oak Bayou behind Ron Delaney's Houston home has been under construction since 2021, but it's been more than a year since any progress was made. A major flood mitigation project has been stalled since May 2022, when the original contractor hired by the Harris County Flood Control District walked off the job amidst financial troubles, leaving behind large chunks of concrete, huge piles of dirt and breaks in the hike-and-bike trail that runs alongside the bayou.
Most of that debris was cleaned up in recent months, according to Delaney, and now the long-paused project is set to resume again. A new contractor was secured in late August by the flood control district, which said Monday that work is cleared to continue and likely will resume later this month.
"Everyone in my neighborhood and all the cyclists that I've talked to are excited knowing the project is going to be moving forward," said Delaney, a frequent trail user and the president of the Antoine Forest Estates Homeowners Association. "We'll be happy once it's done."
The soon-to-resume work is part of the White Oak Bayou Federal Flood Damage Reduction Project, a $124 million initiative that includes 15.4 miles of channel conveyance improvements in Northwest Houston between Cole Creek and FM 1960 to the northwest. It is one of 181 flood-mitigation projects funded in part by the $2.5 billion bond Harris County voters passed in 2018 in the aftermath of Hurricane Harvey.
Navasota-based Burnside Services was enlisted to complete both the segment between Hollister Street and Cole Creek – near the intersection of West Tidwell Road and T.C. Jester Boulevard – as well as the stretch between Hollister and 1960. But the company "abandoned the job" last May, according to Amy Crouser, a project communications specialist for the flood control district who said the work was originally scheduled to be finished by last summer.
RELATED: Houston's Memorial and Buffalo Bayou parks to be connected by forthcoming trail
The Zachry Group was brought in to finish the stretch between Hollister and 1960, Crouser said, with that construction work resuming in January of this year and expected to be complete by the spring of 2024. The flood control district hired Allgood Construction to complete the segment between Cole Creek and Hollister, which is contracted to be completed within one calendar year, according to Crouser.
Allgood Construction, which also is constructing a series of 12 interconnected detention basins in the nearby Inwood neighborhood, was awarded a contract worth more than $14.5 million for the work along White Oak Bayou.
Crouser said it's uncommon, but not unprecedented in Harris County, for a contractor change to be necessary once a flood control project has started. Burnside Services filed for bankruptcy last May, according to federal court records.
"It's a very unusual circumstance, and I hope it doesn't become more common," Crouser said.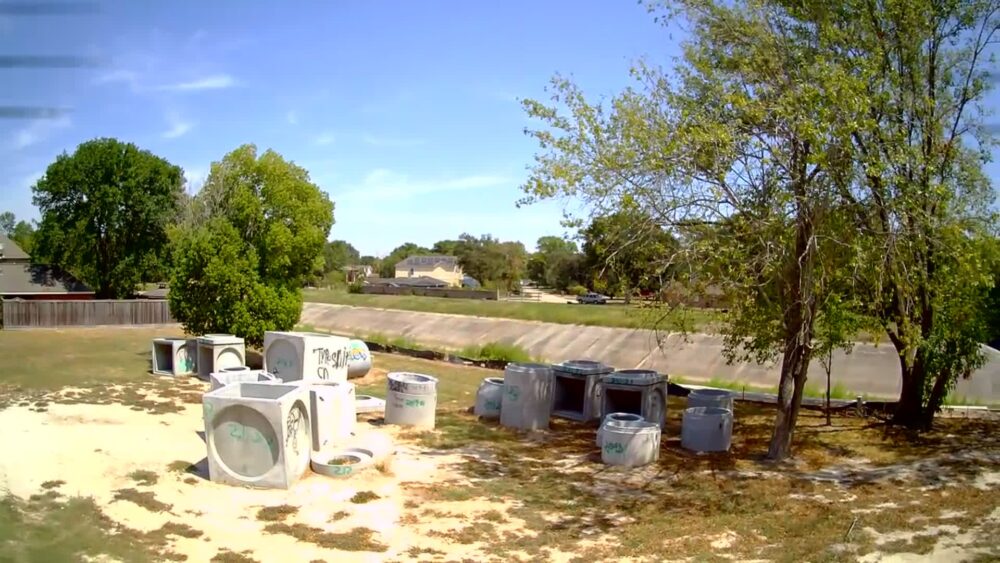 Delaney said the abandoned construction site behind his home has been both an eyesore and a safety hazard, even after the recent cleanup effort. He said people have continued to use the hike-and-bike trail on the west side of the bayou, even though it is technically closed and there are gaps in the concrete path because of the construction.
Extending the existing trail from Hollister to 1960 is part of the flood-mitigation project, according to Delaney, who said he only uses the part of the trail that is south of his home, which is about a mile north of Tidwell. He said he's looking forward to the opportunity to ride north on a continuous concrete path.
The Harris County Flood Control District also is anxiously awaiting the completion of the project, according to Crouser, who said the agency is "so happy" for the work to be continuing.
"I get a lot of resident concerns, and I know a lot of people use the trails," Crouser said. "It's been very frustrating. I understand. Construction is not without its inconveniences, for sure. ... We've done our best to get it back up and running."