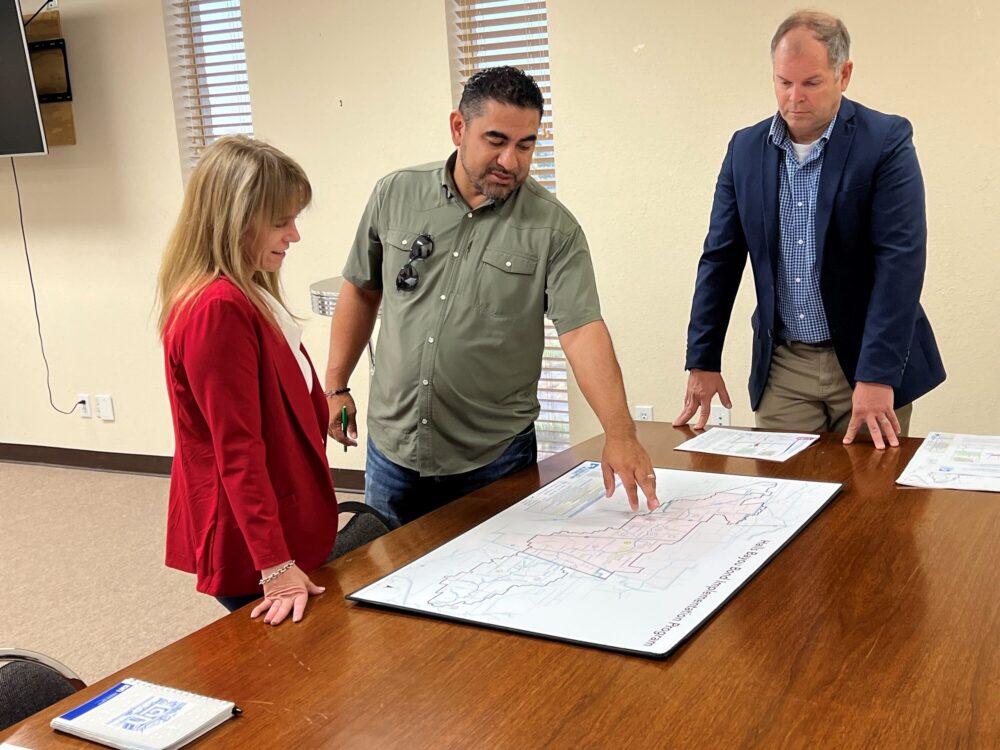 One of Harris County's poorest and most flood-prone regions will be getting some help to stave off future disasters. The Halls Bayou watershed north of Houston is getting $18 million in state funding for the construction of a massive stormwater detention basin.
Halls Bayou has flooded surrounding neighborhoods more than 14 times since 1989. But because of cost/benefit rules, it's been difficult to get funding for flood control projects.
State Representative Armando Walle (D-Houston) helped secure the $18 million from the Texas Water Development Board during the recent legislative session. "We've felt over many, many years that we've been neglected," Walle said. "We had a surplus. We worked really hard to try to get these dollars."
Until recently, the Halls Bayou watershed sat in Harris County Precinct 1, represented by Commissioner Rodney Ellis. It's now part of Commissioner Adrian Garcia's Precinct 2. Ellis attributed the difficulties in obtaining funding to a 1984 executive order requiring federally funded disaster remediation projects to make use of cost/benefit ratios.
"So, you essentially protect the more valuable properties first," Ellis said. "I don't even think that has been interpreted the way it was intended when President Reagan put it in an executive order, and a lot of people in federal agencies will admit that it's wrong."
The $18 million in state funding will help to secure an additional $10.4 million from the U.S. Department of Housing and Urban Development, in order to build what will be called the Hahl North Stormwater Detention Basin.
When finished, the basin will be able to hold about 182 million gallons, according to Harris County Flood Control District Director Tina Petersen. "If you were to put that in context, you could think about it as filling about half of the Astrodome," Petersen said.
The county will build the basin on land currently occupied by more than two dozen homes already slated for buyouts due to repeated flooding. The project has a conservative completion date of 2029.
The basin will sit at the center of the Halls Bayou watershed. It will form only one piece of a much larger program to reduce the risk of flooding in the watershed. Petersen estimates the price tag for all the needed projects combined at roughly $1.8 billion.
"Halls Bayou is really the most socially vulnerable (region of the county). It's very economically challenged. The communities who are living in that area, they're minority communities, high rate of poverty," Petersen said. "When we couple depressed home values with high flood risk, we sometimes get into a situation where that benefit-cost ratio does drive decision making because we don't have the dollars. We've been talking about how funding is so critical to get these projects to go. We have a plan. We have the vision. With dollars, we can advance this plan very quickly. But figuring out how to get those dollars to this watershed is very difficult."