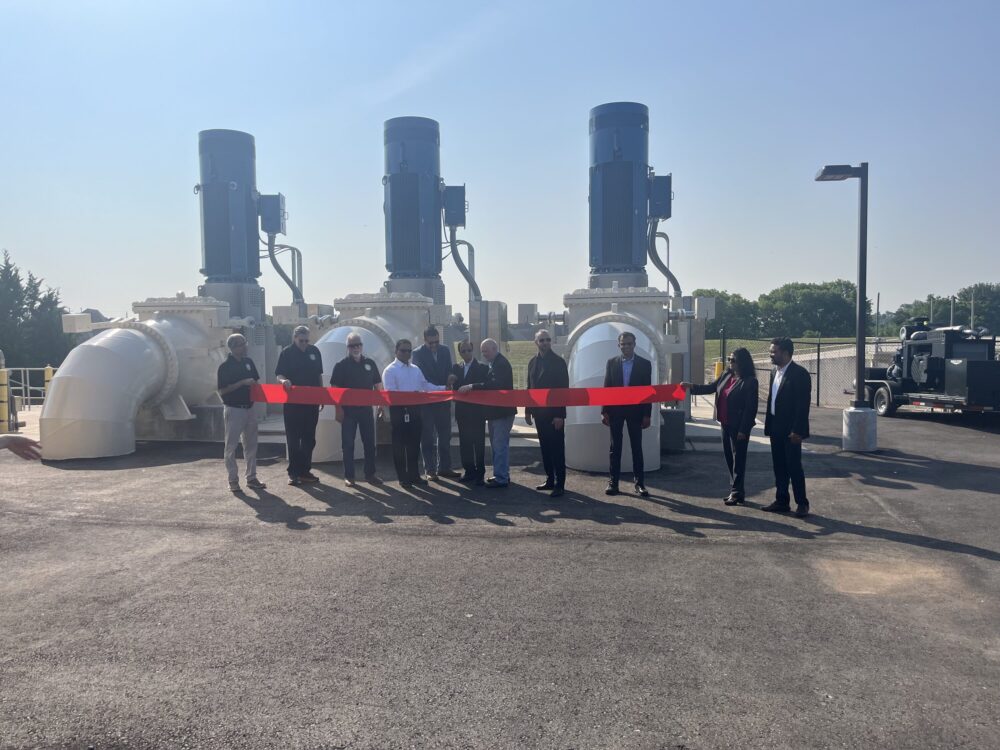 New, heavy-duty water pumps to mitigate flooding were unveiled Friday in a Sugar Land neighborhood that saw vast flood damage after Hurricane Harvey.
At a ribbon-cutting ceremony in the Riverstone neighborhood, community leaders introduced three new pumps that would nearly triple the area's water-pumping capacity to around 230,000 gallons per minute.
During Hurricane Harvey in 2017, more than 35 inches of rain fell in the area, and the nearby Brazos River swelled over its banks into the bowl-shaped neighborhood.
Fort Bend County Precinct 3 Commissioner Andy Meyers said more than 600 homes in the area flooded during Harvey.
"The system was originally designed for a 100-year event," Meyers said. "Unfortunately, Harvey was like a 1,000-year event, so what happened was it was raining so hard that the volume of water coming down just overwhelmed the pump system."
Plans for the new pumps, which cost around $9 million, have been underway since 2017.
"We're confident now that, if we have another Harvey event, we have the pumping capacity to keep the water from flooding the homes," Meyers said.
The project was finished just in time for the start of this year's hurricane season, which begins June 1.