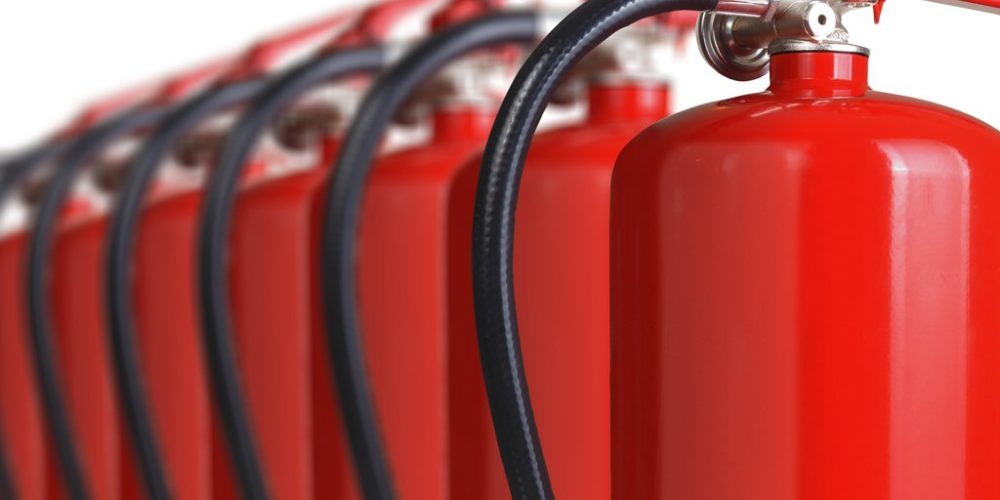 ServiceMaster Restore, one of the largest fire and disaster restoration companies in the United States and a ServiceMaster (NYSE: SERV) company, is encouraging homeowners to keep fire safety top of mind as the holiday season approaches.
This press release features multimedia. View the full release here: http://www.businesswire.com/news/home/20171115006031/en/
ServiceMaster Restore urges homeowners to keep fire safety top of mind as the holiday season approaches.
"As heartbreaking as house fires are, it's even worse when a homeowner realizes how easily it could have been prevented," said Peter Duncanson, a 30-year ServiceMaster Restore veteran, who says he has lost count of the number of fire-damaged homes he has helped restore during his career.
"Safety doesn't happen by accident. It's intentional, and it's important."
A recent ServiceMaster Restore survey revealed one-third of American homeowners do not have a fire extinguisher and a shocking one-in-five do not even have a smoke detector, two items that are essential to staying safe in the event of a fire.
According to the National Fire Protection Association, Thanksgiving is the busiest day of the year for cooking fires, followed by Christmas Day and Christmas Eve. To prevent fires during the upcoming holiday season and beyond, Duncanson says there are four safety steps that every homeowner should know and take:
Cook with caution: The best way to deal with a cooking-related fire is to prevent it. Never leave the stove unattended. If the oven or stovetop is on, someone should always keep an eye on it. "Set it and forget it" recipes sound great, but "forgetting" is what puts people and property at risk. Keep a working fire extinguisher under the counter to immediately put out kitchen fires.
Deck the halls – carefully: While they seem harmless, two of the most common fire culprits are candles and Christmas trees. When lighting candles, make sure to keep them in sight and put them out when you leave a room. Or, invest in battery-operated candles. Some even come with remote controls so you can safely wow your guests. As for the Christmas tree, make sure it is at least three feet away from heat sources and does not block any exits. If it is a real tree, keep it hydrated and dispose of it as soon as needles start to dry and fall. Stick to quality, indoor string lights that don't show any signs of wear and tear.
Prep your fireplace: There is nothing more enchanting than gathering around a crackling fireplace to open gifts, but make sure to inspect the chimney each season before you use it. If you see black and flaky creosote deposits, use a wire brush to scrub them away. Use a flashlight to peek inside and make sure there are no loose bricks, blockages or debris.
Sound the alarm: Be sure you have enough smoke detectors and they're installed in the right locations in your home. At a minimum, experts recommend one on each floor, and one outside each sleeping area. Replace batteries and test the alarms at least twice a year – monthly is even better. Have a pre-designated area away from the home where family members will gather in the event of a fire, and when you test the alarms, make sure that everyone knows what to do and where to go.
"For all of the fun the holiday season brings with celebrations, family gatherings and great food, it's also a time for increased house fires," said Duncanson. "If you're not intentional about practicing good fire safety habits, you could easily have a holiday you'll never forget – and not in a good way. Taking simple steps, like having an escape plan – something a whopping 66 percent 1 of Americans do not have – can make a world of difference in keeping your family safe."
Should you still find yourself facing a home fire this holiday season, remember to put personal safety first. As tempting as it may be to try and gather gifts or memorabilia before leaving, don't. You and your family members' safety is far more valuable. Evacuate as soon as possible and leave it to the experts to extinguish the flames. Even if it seems like the fire is contained, wait for clearance from the firefighters before re-entering.
For more expert tips and information on cleaning up smoke, soot or fire damage in your home or business, visit ServiceMasterRestore.com or visit us on YouTube or Facebook. For immediate assistance and clean-up, call a live ServiceMaster Restore operator 24/7 at 1-800-RESPOND.