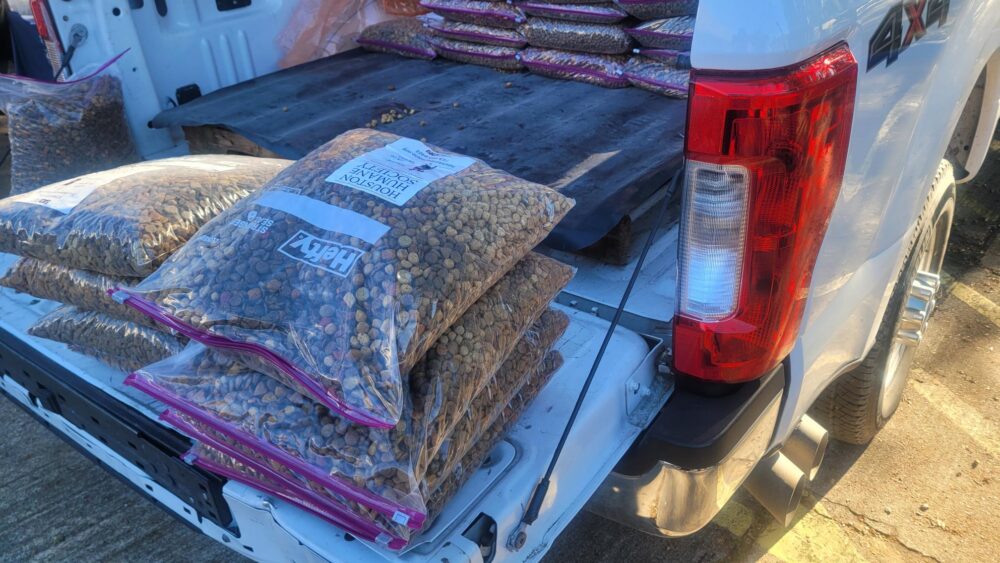 The City of Houston will be going door-to-door near Braeburn in southwest Houston this weekend to address the animal needs of residents as a part of a new pilot program.
"Whether it's strays or resources that they may need to practice responsible pet ownership. That will start in the Braeburn Glen community which is off of 59 and Gessner," Council Member Edward Pollard said.
Pets For Life is a national program that is already established in 32 cities across the country. District J is the second location in Texas after its launch in Corpus Christi. Pollard announced the Pets for Life pilot program at a pet pantry he participates in every month.
"It's always an eye-opening experience every month that I come out here to see how many people are coming, and how many people are in need of dog and cat food. Some of the things that others may take for granted," he said.
The pet pantry is open to any resident of the Greater Houston community According to the Houston Humane Society, this event is held on a first-come-first-serve basis. Cars lined up in the parking lot of Sharpstown Baptist Church.
Pollard said he's seen a need for pet services in his district because of high turnout from previous pantries. He said the Pets for Life program will help keep pets with their owners instead of on the streets.
The program will provide residents of District J with veterinary care, supplies, services, and information to pet owners at no cost. Pollard said his goal is to get more engagement in the community.
"Many times in government, we expect people to come to us. We have all these resources, these programs, but everyone's not gonna come to us," he said. "And there's gonna be culture barriers, there's gonna be language barriers, this is an extremely diverse community."
Pollard said his team has been providing spay/neuter vouchers for residents as well. While the vouchers are only for those who live in District J, more information on the next pet pantry for the Greater Houston area can be found online.