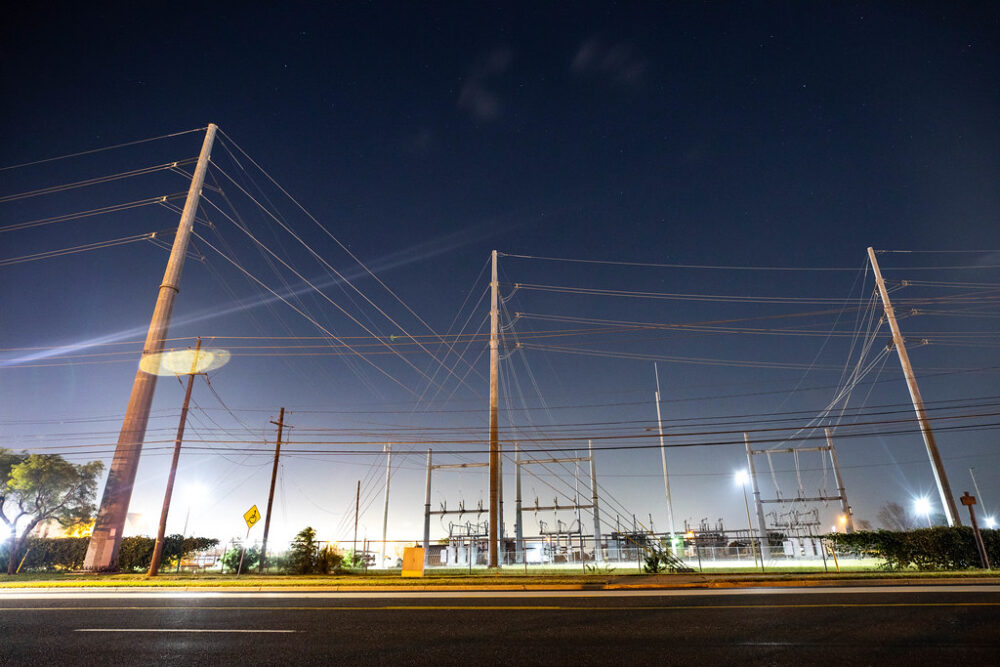 The independent market monitor for the Texas power grid is stepping down after clashing with officials over what she called "artificially" inflated energy prices.
Carrie Bivens has served as a kind of third-party auditor for the Texas energy market since 2020. Her departure is sure to increase speculation that ERCOT and other state officials want to curtail the powers of the market monitor.
In September, Bivens presented a report to the Electric Reliability Council of Texas saying that its new policy, known as the ERCOT Contingency Reserve Service (ECRS), had squeezed the energy market and raised the cost of electricity by $8 billion over the summer.
The ECRS was intended to keep more backup power in Texas at the ready in case of a grid emergency. Under the plan, ERCOT paid power generators to withhold energy from the grid unless it was desperately needed.
In her report, Bivens said that policy had shrunk the available pool of electricity in the state's energy market and created an "artificial shortage," dramatically inflating the value of whatever power remained to be sold on the state grid.
At an October meeting, ERCOT officials, including CEO Pablo Vegas, pushed back against Bivens' analysis. But the market monitor maintained her position, insisting the cost was real.
"I think we would have been just as reliable this summer without these excess megawatts," she said of the electricity that had been held in reserve.
Bivens was hired as a market monitor under a contract with the firm Potomac Economics. She had worked at ERCOT for 14 years before taking the position. After the 2021 Texas blackout, she frequently shared analyses that diverged from the positions of state lawmakers and political appointees.
In one instance last year, Bivens suggested that a push at the state Legislature to subsidize building new natural gas power plants may be costly and unnecessary.
These disagreements caused some analysts and lawmakers to believe that state officials were trying to limit the power and independence of the market monitor position.
"Bivens was pushed — or bullied [out]" speculated Ed Hirs, an energy fellow at the University of Houston and longtime critic of the Texas energy market.
Hirs said he arrived at his opinion following ERCOT proceedings, not through insider knowledge.
In a statement sent to KUT, Vegas said, "Carrie has played a key role in informing on market oversight and in identifying potential design improvements for the ERCOT wholesale electric market. I wish Carrie well in her next endeavor."
The market monitor position was already up for a mandatory renewal, and Bivens' contract was set to expire in December.
KUT has emailed Bivens seeking a comment.
Copyright 2023 KUT News.