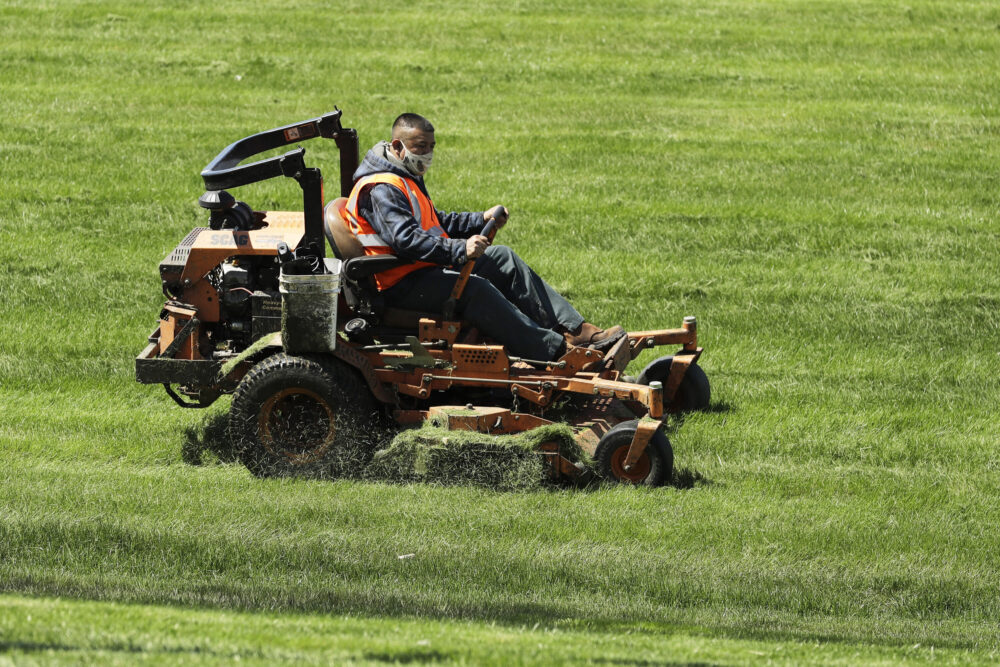 A new report shows that Harris County produces more pollution as a result of fossil fuel-powered lawn equipment than any other county in the nation.
The study from Environment Texas Research and Policy Center found that in one year, gas-powered lawn equipment in Harris County produces as much pollution as 3.8 million cars — or 9 times that of all of the county's concrete batch plants combined.
"Just running a commercial lawn mower for one hour puts out about as much smog-forming pollution as driving for 300 miles," said Luke Metzger, executive director of Environment Texas. "A leaf blower is even worse. Running a leaf blower for an hour is like driving 1100 miles."
MORE: Luke Metzger discusses the report on Houston Matters
Many commercial models of gas-powered lawn equipment have relatively inefficient two-stroke engines, which allow uncombusted gasoline to escape as exhaust. They also release carcinogenic toxins such as benzene and formaldehyde.
"It's harmful for the user and the surrounding community. It also contributes to climate change," said Metzger.
The report found that, nationwide, the greenhouse gas emissions produced by gas-powered lawn equipment equals the total amount of greenhouse gas produced by the entire city of Los Angeles.
The state of Texas passed Senate Bill 1017 in this year's legislative session, prohibiting cities and counties from banning or limiting the use of equipment based upon its fuel source, after California passed a bill banning the sale of new gas-powered lawn equipment, effective January 2024. However, Metzger said cities can "lead by example" by transitioning to electric equipment and helping residents purchase their own.
"Many communities are now starting to transition to that equipment, but we need more cities, including the city of Houston to do the same thing," said Metzger. "There's no reason we can't still maintain our lawns without polluting our air and hurting our environment. We don't have to make that trade-off."
Earlier this month, the city of Dallas dedicated $750,000 to help residents purchase electric lawn equipment. It's also transitioning its Parks Department's equipment to electric models.