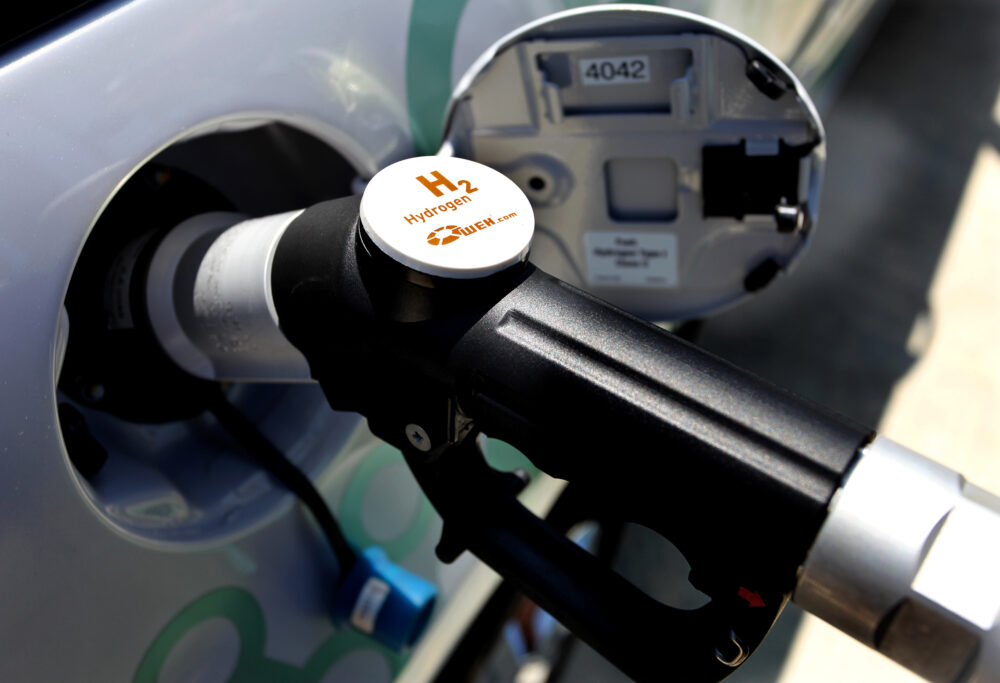 The U.S. Department of Energy has selected Houston as home to one of seven clean hydrogen hubs nationwide. The development could bring up to $1.2 billion in federal funding to the Houston area.
The Texas Gulf Coast hydrogen hub is expected to be the largest of the seven in regard to clean hydrogen production as the bulk of the country's hydrogen infrastructure is already located in the region. The funding will go to HyVelocity Hub, a Houston consortium of oil and gas companies, public universities and nonprofit organizations.
"We're trying to transform the energy industry in Houston from being the oil and gas capital of the world to becoming the low-carbon energy capital of the world," said Brett Perlman, CEO of the Center for Houston's Future, part of the coalition. "This will accelerate some of the work that's been going on for a number of years to transform the energy industry and transform the Houston economy."
The hub is projected to create around 45,000 local jobs.
Several groups, including the Texas AFL-CIO and Texas Climate Jobs Project, are calling for transparency and stakeholder input in how the project will be implemented, in order to best ensure environmental, worker and community safety.
"Now that these corporations are poised to receive taxpayer dollars to develop this hub, it is critical to ensure that all involved in this project redouble efforts to ensure that public funds are used to create safe, family-sustaining jobs," a spokesperson from the Texas Climate Jobs Project said in a statement. "We support the concept of hydrogen hubs and what they can bring to Texas, but we are disappointed in the lack of any real commitment from Texas applicants to ensure that workers have a voice in the process."
Texas currently leads the nation in the number of worker deaths and is the only state in the country that does not require employers to provide workers' compensation insurance.
Perlman said the negotiation process to determine how much of the available $1.2 billion in federal funds Houston's hub will receive will begin in the coming weeks.