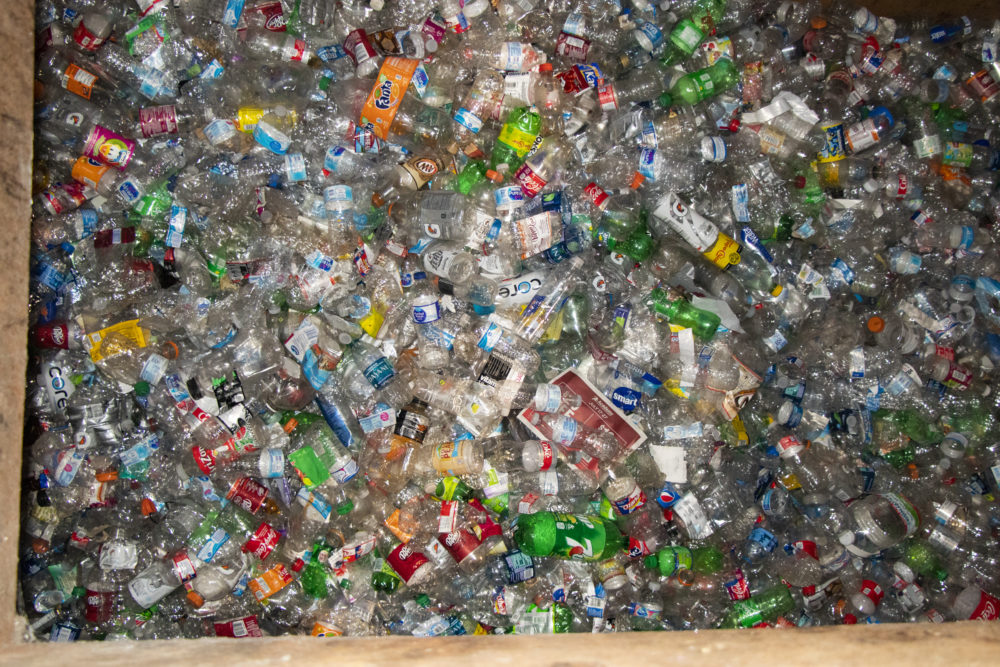 The University of Houston received a $4 million grant to research and develop processes to transform plastic into useful materials, the university said in an announcement Thursday.
The grant from The Welch Foundation's Discovery Program will go towards researching ways of breaking down polymers found in plastics and upcycling materials for other uses like insulation and mechanical applications.
"More than 60% of plastics produced in the U.S. are polyolefins, such as polyethylene and polypropylene, which are extremely slow to biodegrade," Megan Robertson, project director and professor of chemical engineering said in a statement. "We are creating new ways to reuse and recycle that waste to make useful products and materials out of it."
The project will focus on the team tackling challenges associated with plastic polymers by creating molecules to blend different types of plastic wastes, upcycling plastic materials and enabling their circular reuse.
While plastic remains an evidently indestructible material, the team will focus on incorporating chemical compounds that will work to break down the hard-to-break material, polyolefin. The process may be a solution to a hurting recycling industry, as questions remain about the constant presence of microplastics, officials said.
A recent pilot study conducted by researchers from the University of Strathclyde found that six to 13 percent of processed plastic could be released into the environment as microplastics. That study suggests that a highly maintained recycling facility in the United Kingdom produced around 3,233 tons of microplastics a year.
"We are tackling a complex problem that needs a diverse team with a wide range of expertise in polymer synthesis, polymer physics and material science," Olafs Daugulis, chair of the Robert A. Welch Chemistry Center said.
In 2021, only about six percent of the 40 million tons of plastic waste produced in the U.S. was actually recycled. Around the world, about 400 million tons of plastic waste is produced each year. Much of it ends up in landfills, oceans and natural habitats, negatively affecting the environment, according to the World Economic Forum.
University of Houston researchers on the project aim to upcycle plastic polymers for other long-lasting applications, like insulation, coating and automotive products, according to the university.
Disclosure: Houston Public Media is licensed by the University of Houston. The university does not play a role in Houston Public Media's editorial decisions. Read our statement of ethics and standards here.